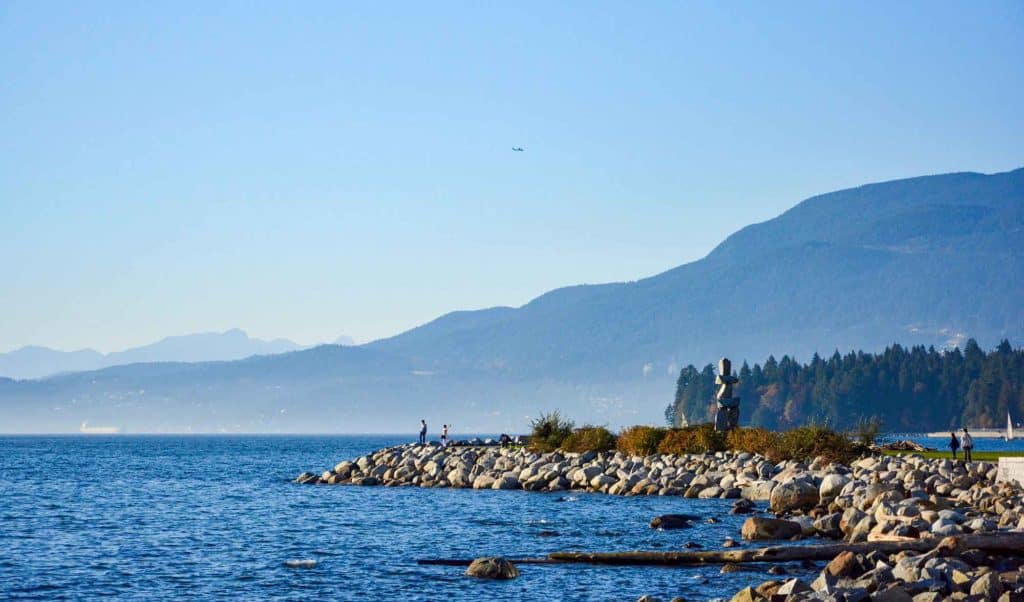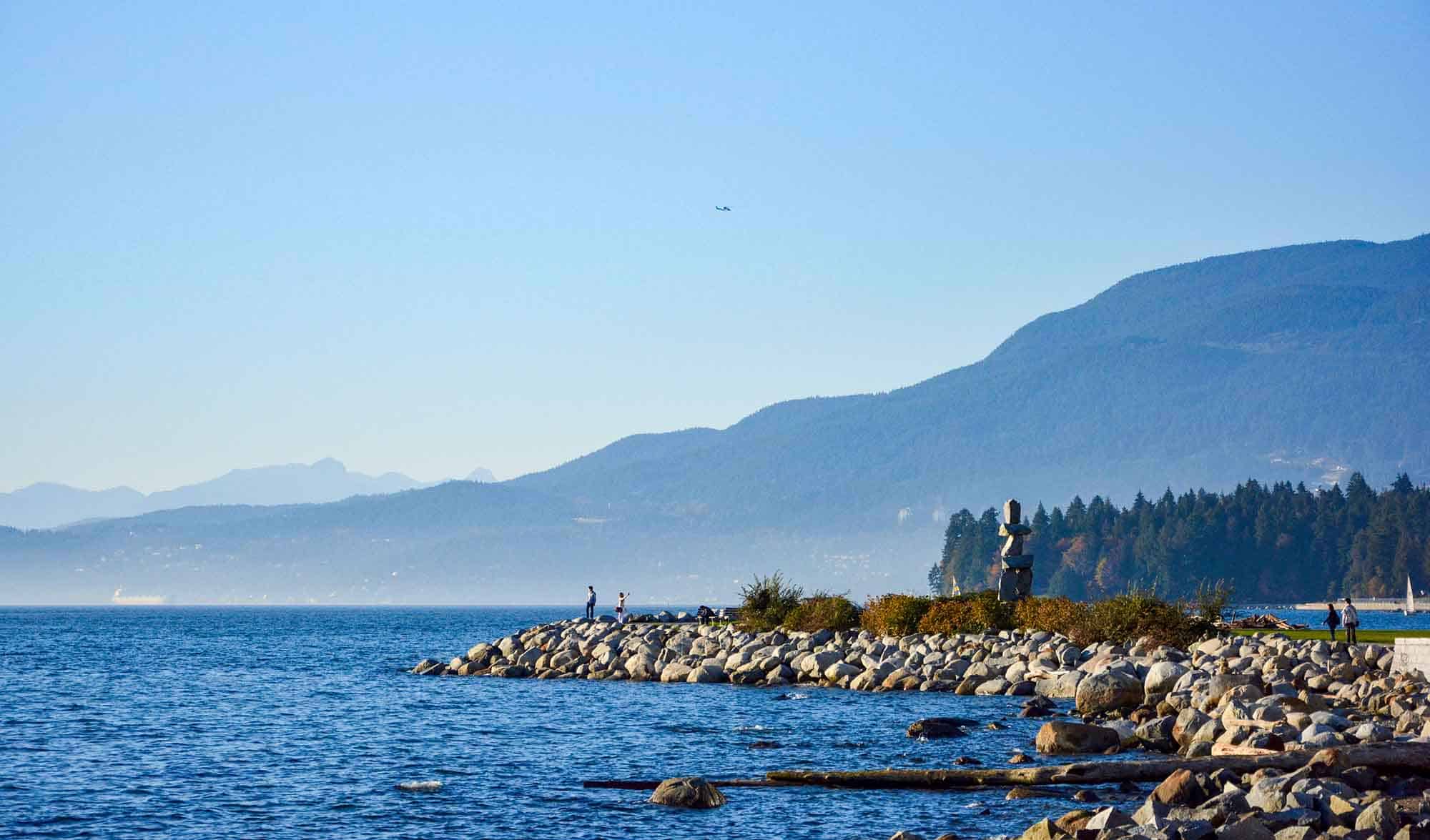 Vancouver is an urban city and an outdoor playground at the same time. It has all the sophistication of an urban city and the great outdoors are just steps away. If you really want, you can ski in the morning and hit the beach in the afternoon. It is also Canada's most multicultural city.
In my opinion, one week is not really enough to experience Vancouver to its fullest. I have spent 12 days in total. But, if I had only one week to spend in Vancouver, this would be my itinerary. I like to travel slow so I prefer to do only one or two things a day.
The best location to stay on this trip is the West End neighborhood. It's a very diverse and affordable neighborhood. You will hear many languages and accents here.
There are not many hotels here, but there are plenty of Airbnb accommodations available throughout the West End. I stayed in West End close to English Bay.
If you prefer hotels/hostels, there are plenty in Yaletown, Downtown and Gastown. Check out these hotels on Booking.com for recommendations.
RELATED: Travel 36 countries VISA-FREE with a Canada visa
***
Day 1: Stanley Park and English Bay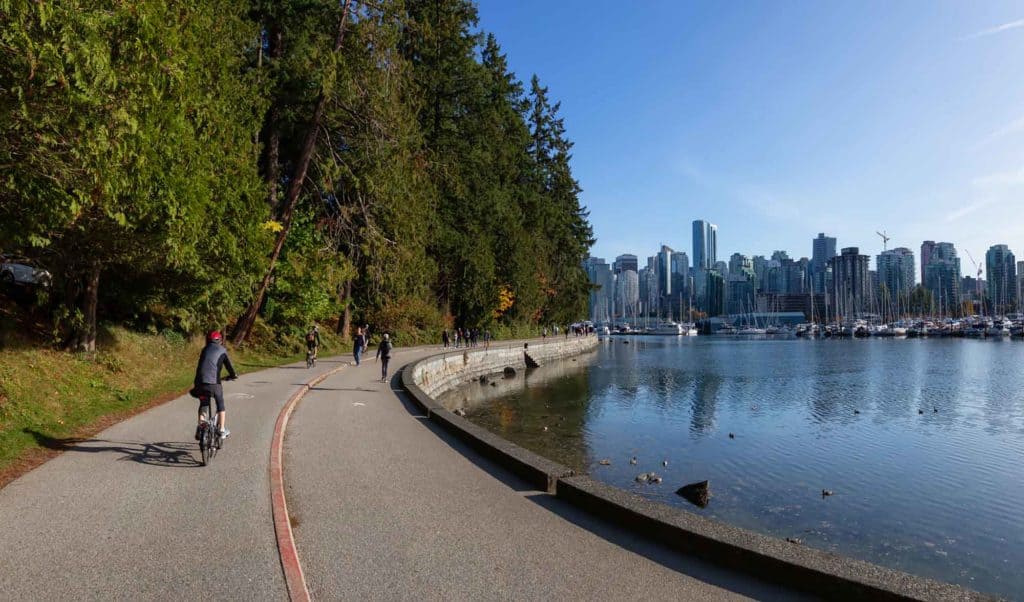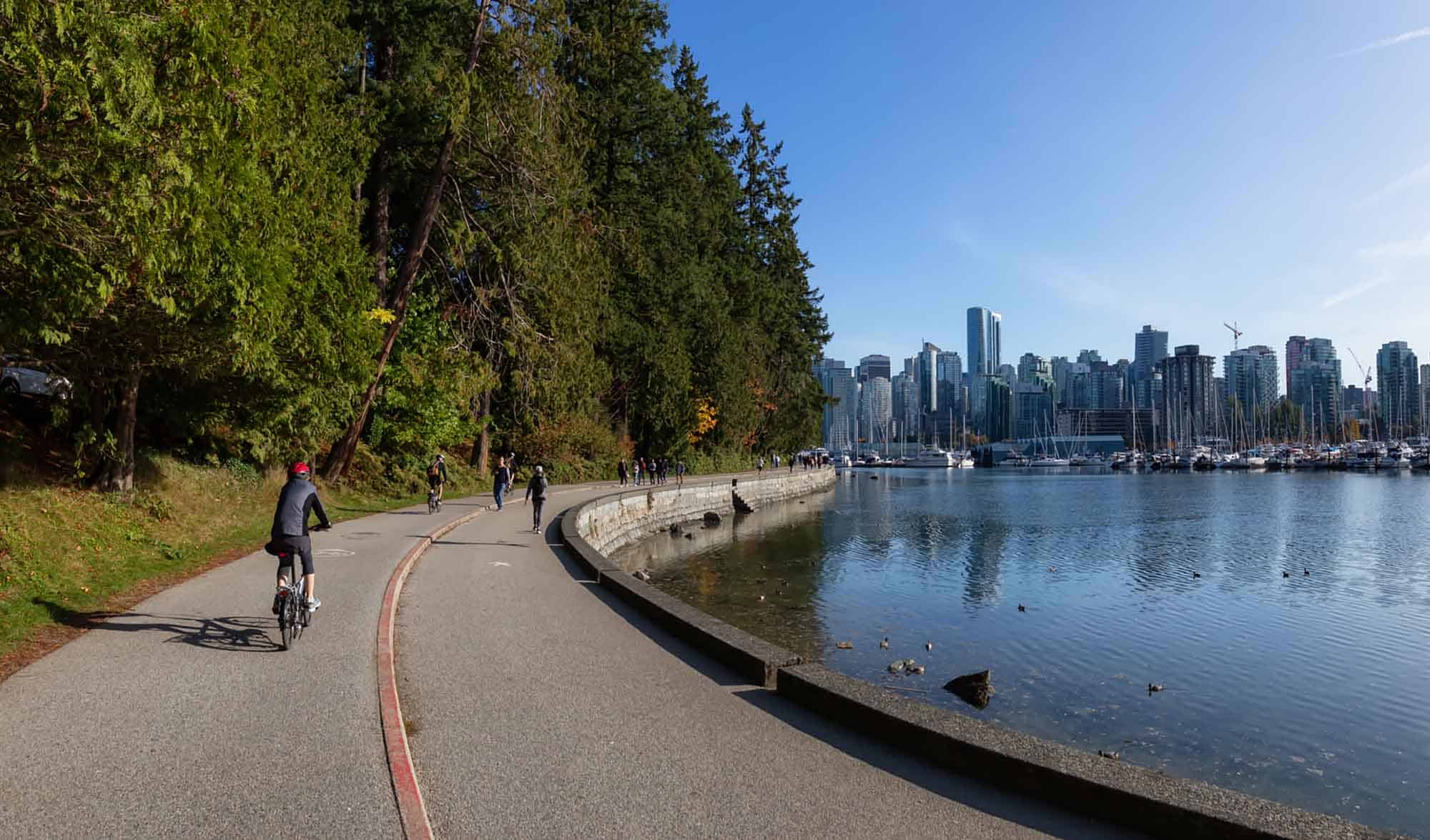 Stanley Park
This park is enormous. It is one of the largest urban parks in North America, even larger than New York's Central Park. A great way to experience this gigantic park is by walking the Seawall.
Seawall is the walkway around the park with beautiful views of the sea and mountains on one side and the dense forest on the other side. It is about 8.8km and takes about 3 hours to walk. Start from Coal Harbour and end at English Bay.
I felt walking the Seawall a very calming and meditative experience. It makes you feel very close to nature. The park has miles of trails, beaches, picnic spots, an aquarium and a lake.
You can also bike the Seawall. But biking is one-way only – counterclockwise. There are quite a few bike rental shops on the nearby Denman St.
English Bay
English Bay is popular for its beach and the great views of the bay itself. It is the perfect spot to watch the sunset. You can run, jog, walk, bike or just sit and enjoy the views of the bay and Kitsilano. You can also see the ships come and dock in the bay.
Grab a coffee at the nearby Delany's cafe and sit at one of the benches on the beach to admire the sunset.
Also Read: Travel 56 countries VISA-FREE with a visa from the US, Canada, Schengen, UK, etc
***
Day 2: Granville Island and West End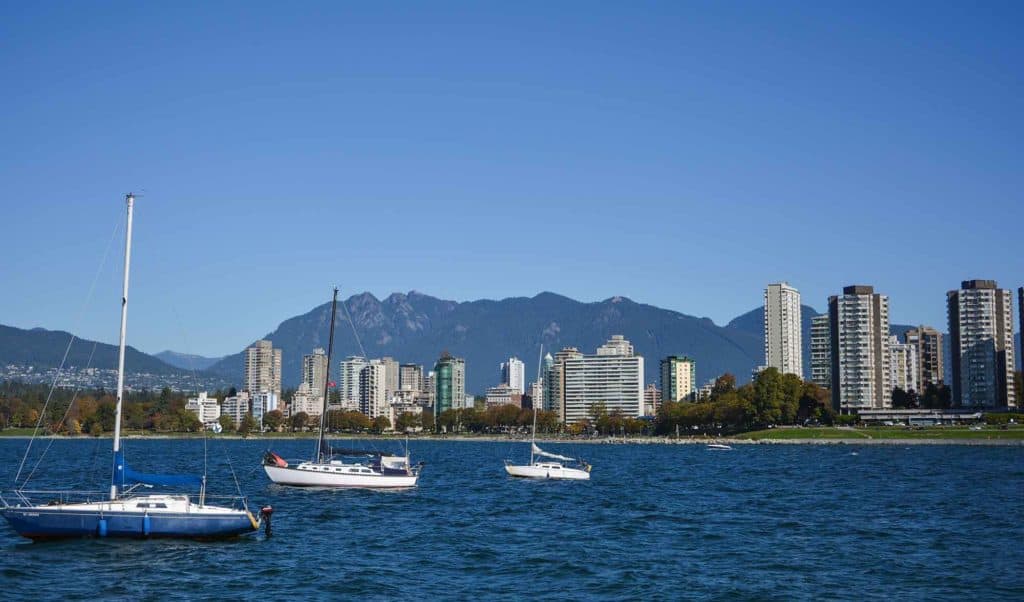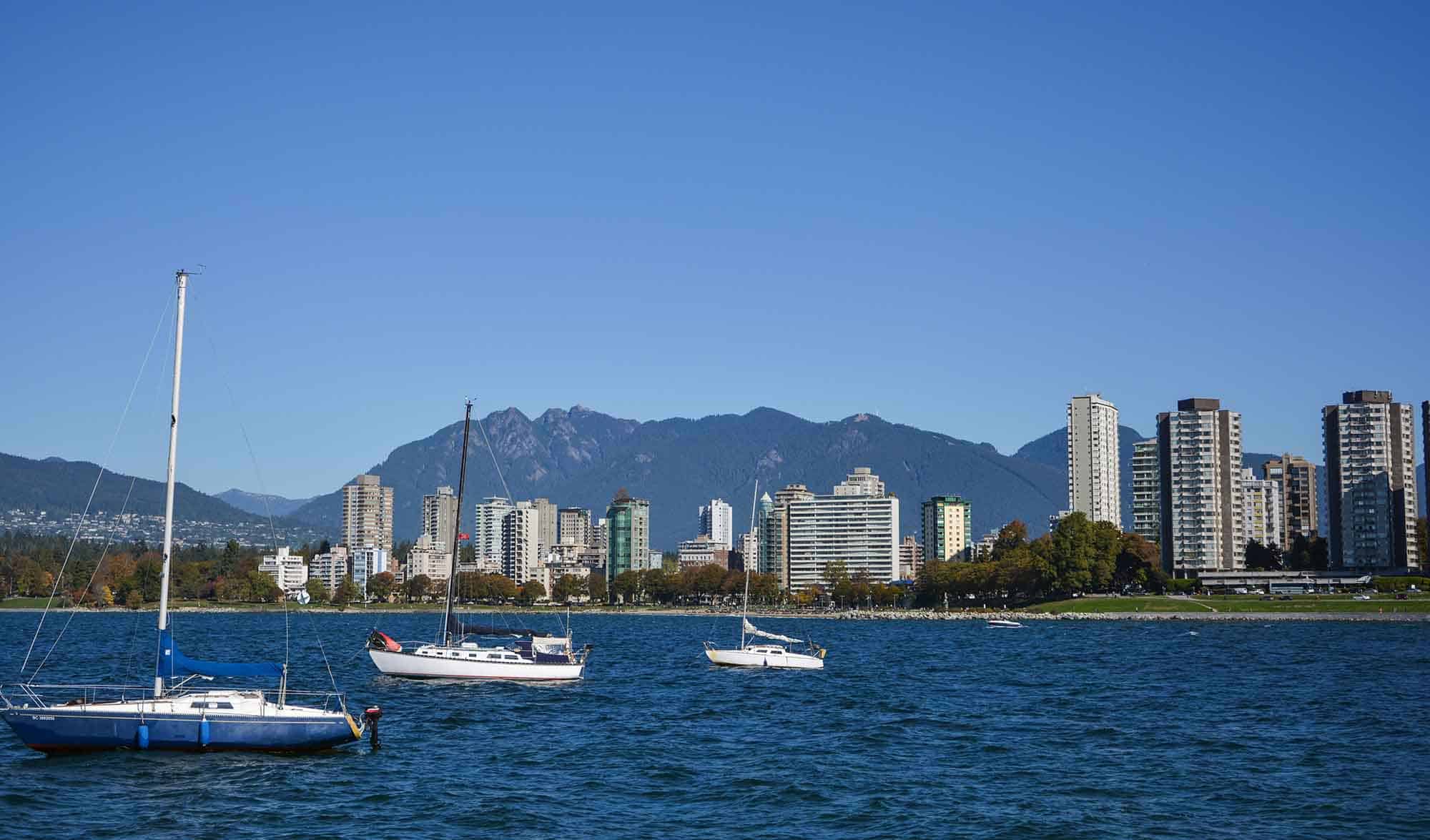 Granville Island
Granville Island is a great place to eat, shop, chill or people watch. There is a huge public market, a brewery, and alleys filled with artisan stores selling art and jewelry. The market has dozens of stores selling cured meats, local produce and fresh fruit.
There is a great selection of food stalls and coffee shops. Make sure to stop by the Granville Island Brewery for a sampler. It is one of Canada's oldest microbrewery.
West End
Situated west of downtown, West End is the most diverse neighborhoods of all Vancouver. You will see all ethnicities and you will hear all languages and accents here.
This neighborhood is filled with tree-lined streets, restaurants, cafes, and bars. Most restaurants and cafes are on Robson street, Davie street, and Denman street. Walk these streets or enjoy a coffee at Red Umbrella to admire this neighborhood.
You will find a number of Japanese, Korean and Vietnamese restaurants on these three streets. Try some Pho at Baoguette.
Also read: A complete guide to Canada tourist visa requirements
***
Day 3: Yaletown, Downtown and Gastown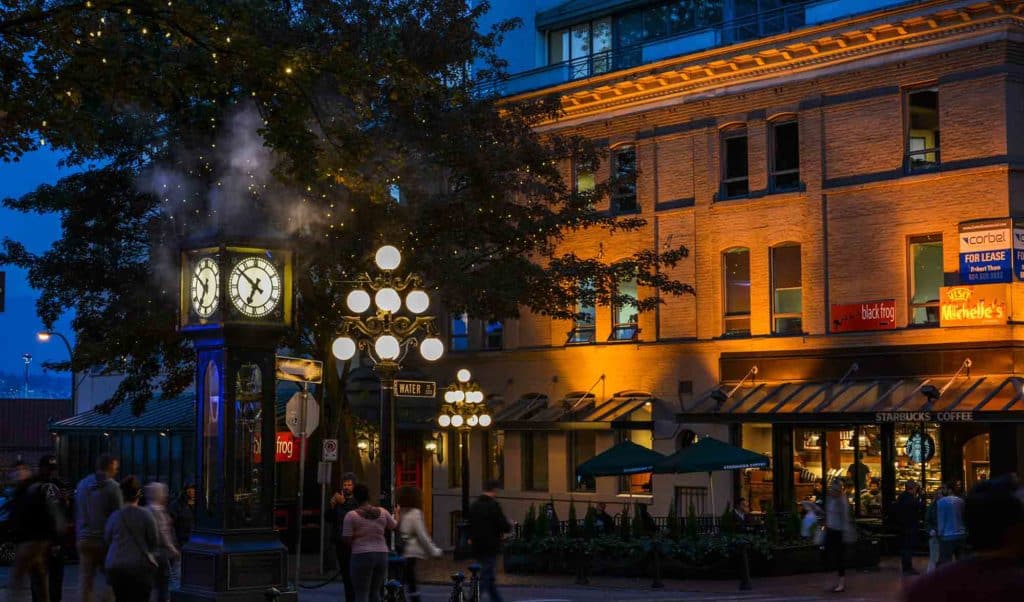 Yaletown
This hip and trendy neighborhood is situated south of downtown. There are a number of upscale restaurants, boutique stores and nightclubs. Yale town is home for BC Place Stadium and David Lam Park. Both of these are worth checking out.
Take a break, sit on a bench in David Lam park and people watch.
Downtown
The downtown core is easily walkable. Home for Canada Place and Vancouver lookout. Good for shopping, which is centered around Robson Street and Pacific Centre Mall.
The best place to admire the downtown skyline is from Lonsdale Quay market across the sea in North Vancouver.
Try a Japadog at the Japadog stand near the Waterfront station.
Gastown
This is where the original Vancouver was started. Gassy Jack Deighton started a bar here which trigger development and soon became Granville which was later renamed as Vancouver.
The old historic buildings are now re-purposed into bars and restaurants. Stroll through the streets to admire these historic buildings and the architecture. This area is filled with pubs, restaurants and coffee shops.
The steam clock on the cobbled stone Water Street is quite popular among tourists. You will always find a group of tourists waiting patiently around this clock.
Take a break and have a beer at the Lamplighter pub.
***
Day 4: Chinatown, Main Street and Commercial Drive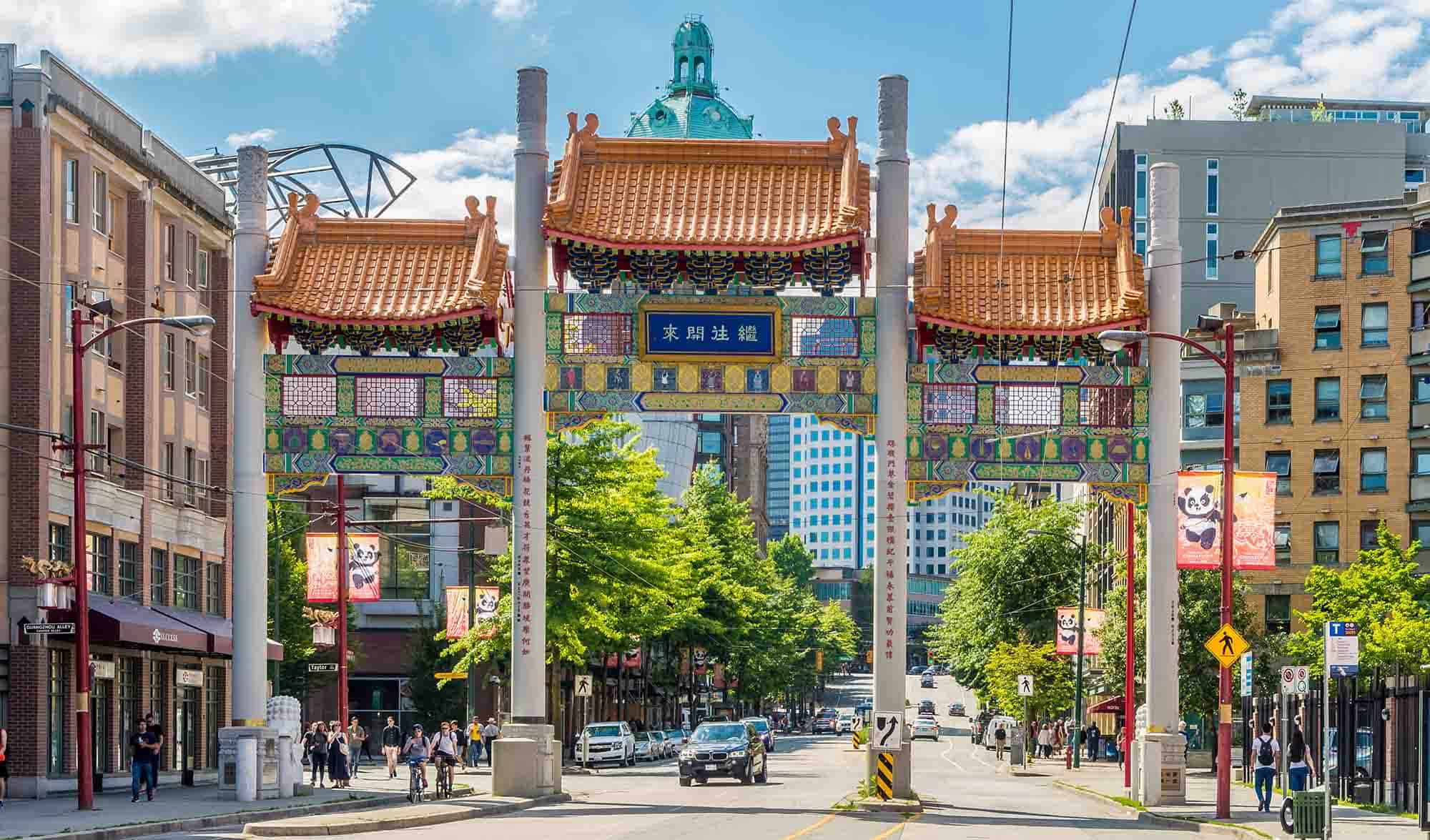 Chinatown
It's the largest Chinatown after San Francisco. Streets are lined with mouth-watering restaurants and traditional grocery stores. Check out Dr. Sun Yat-Sen Classical Chinese garden. It is the original Chinese garden built outside of China.
Main Street
Main Street is home to fashion, art and design boutiques selling handmade crafts and accessories. You will find numerous restaurants and bars on this street.
Commercial Drive
This street is popularly known as "The Drive". It's filled with street side cafes, food joints, and storefronts. It is a historic neighborhood with a counterculture feel. It is a very long street so you might want to catch a bus or take a break and relax in a cafe.
***
Day 5: Kitsilano and UBC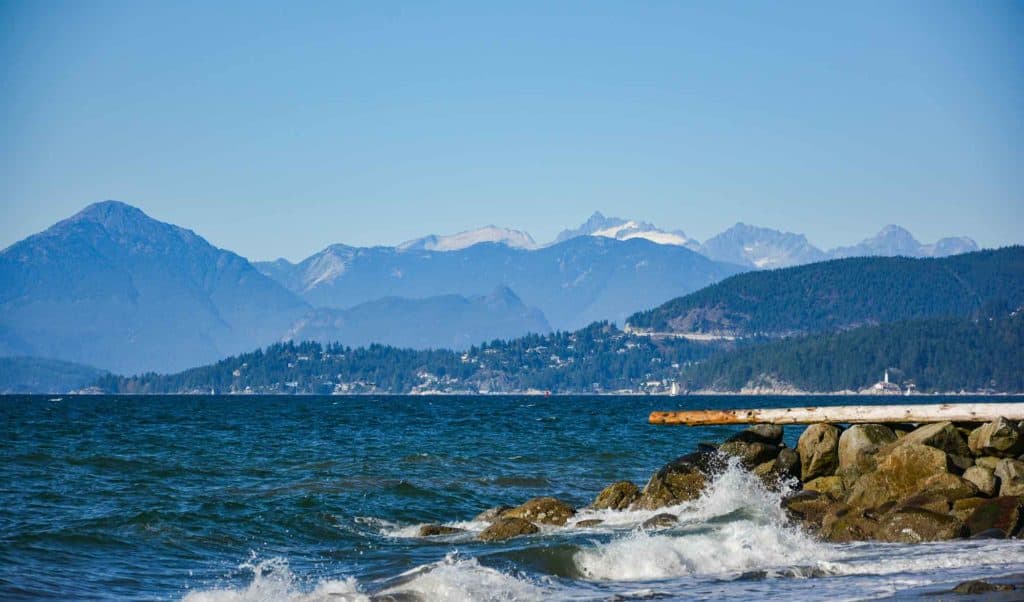 Kitsilano
Kitsilano is a residential neighborhood mostly young families and students. 4th Ave and Broadway are the main strips for shopping and restaurants.
Kitsilano is popular for its two beaches – Kits beach and Jericho beach. I did not get a chance to check out the Jericho beach but Kits beach is very clean and family friendly. It is a great place to enjoy the sun and fantastic views of the English Bay, mountains, and the downtown. There is also a park, cafe and beach volleyball here.
If you get a chance, check out the travel store Wanderlust on 4th Ave.
The University of British Columbia (UBC)
With its gardens, parks and unique architecture, the university itself is worth checking out. It is also home to the museum of anthropology. You will see some of the gardens and university buildings on your way to the museum from the campus main bus stop.
I did not get a chance to check out the museum. But there is a nice cafe inside. You don't need to have an entry ticket to go the cafe. They have good food and snacks.
Wreck Beach, Vancouver's only and North America's largest nude beach is just a few minutes walk from the museum. It's a steep hike downhill to the beach, but luckily there are about 500 wooden steps leading to the beach. It's definitely worth checking out.
***
Day 6: Lonsdale Quay and Capilano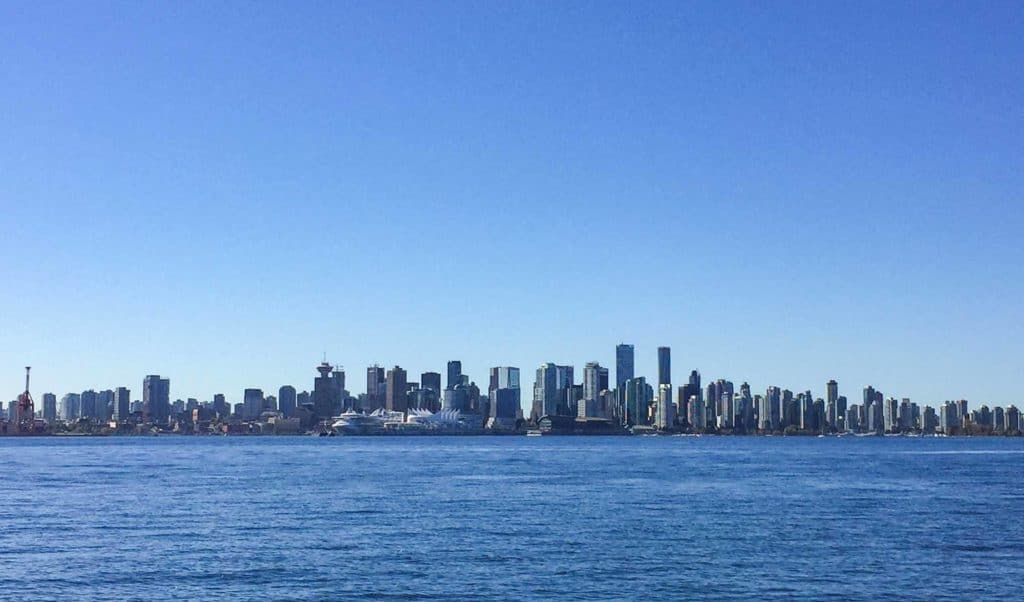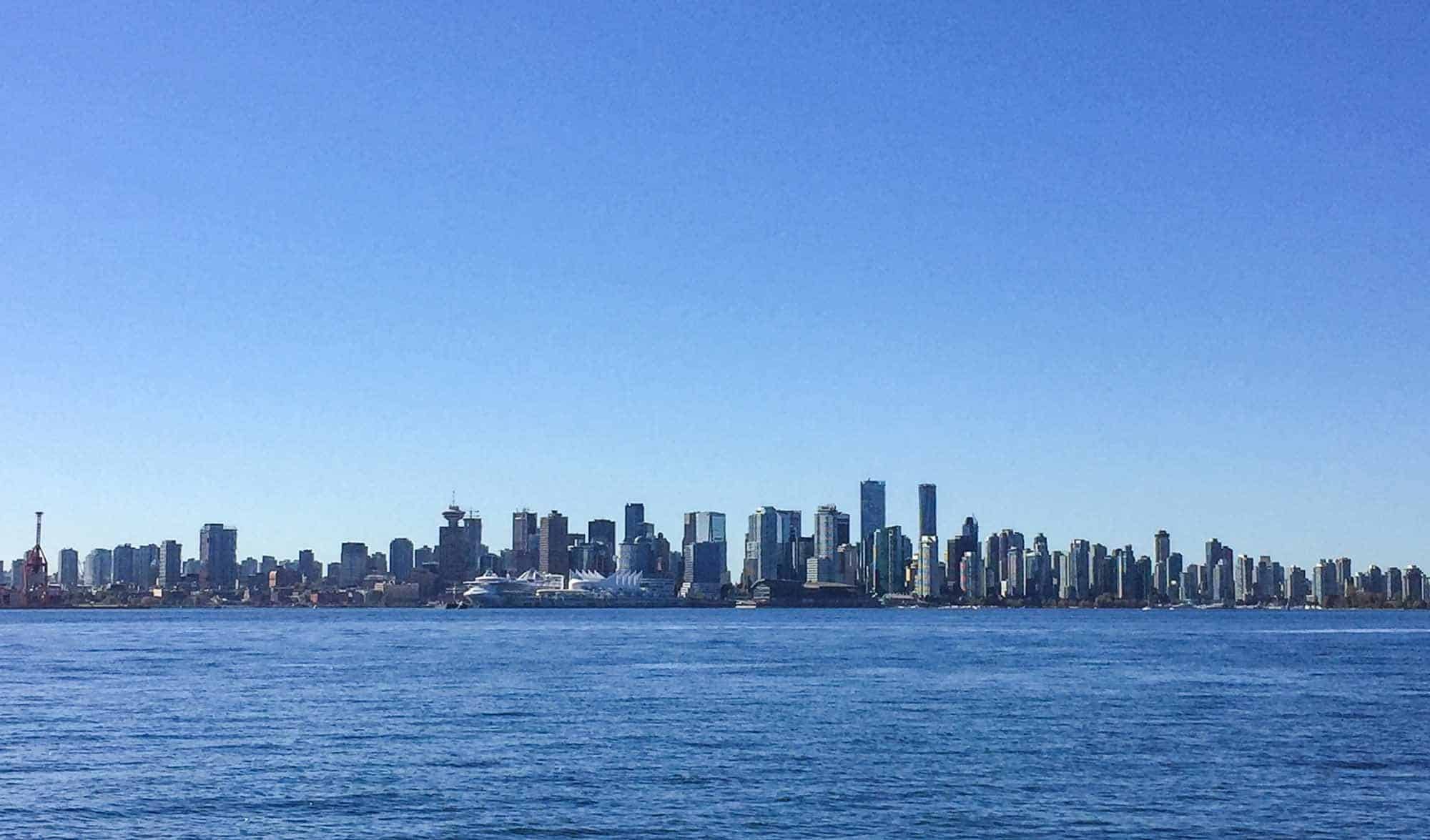 Lonsdale Quay
Take the SeaBus ferry from Waterfront station in downtown to Lonsdale Quay. The public market is right next to the dock at Lonsdale Quay. There is a great selection of food stalls, cafes and fruit vendors in the market.
I like this market more than Granville Island public market as this market is less crowded. You can catch some great views of downtown and SeaPlanes taking off from Coal Harbour from here.
Grab some food or a coffee in the market and sit outside to enjoy the views of the downtown. If you are lucky you will have someone playing music outside. The roads heading up the mountains also have some good restaurants and cafes.
Capilano Suspension Bridge
Take the 236 bus from the Lonsdale Quay to Grouse Mountain. Get off at Ridgewood Dr close to Capilano Suspension Bridge Park. The suspension bridge and the cliffside walk are the two main attractions here. The entry to the park is a bit expensive, it's about $54CAD.
There is a free alternative to this – Lynn Canyon park which also has a suspension bridge. Unfortunately, I couldn't do both of these parks. The weather was not good on the days I planned to go. So, I just stayed at the public market and enjoyed the music and the views.
***
Day 7: Grouse Mountain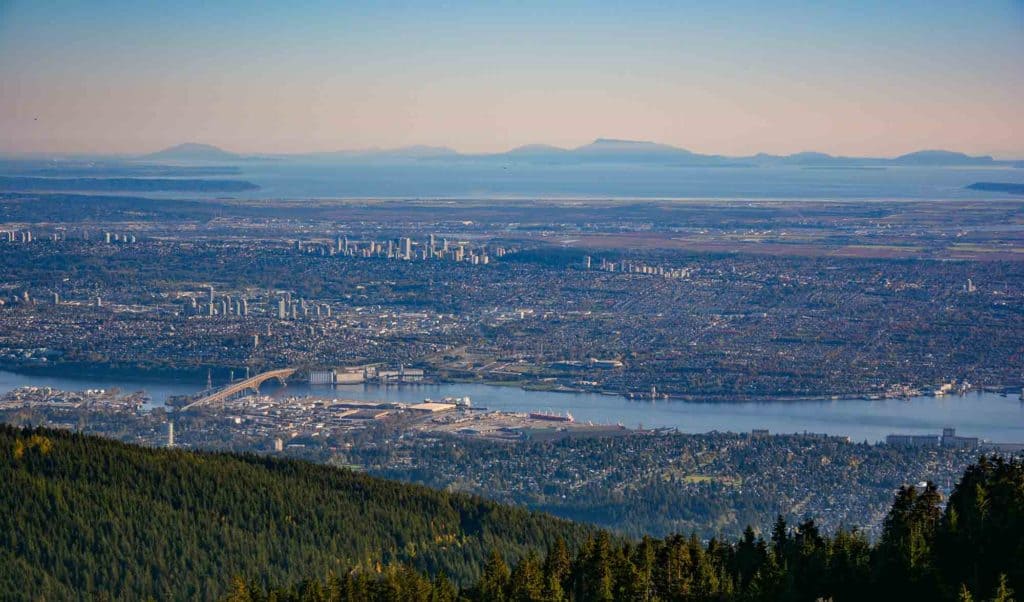 Grouse Mountain
Bus 236 from the Lonsdale Quay takes you to the base of the mountain. Take the gondola up to the peak from the base or hike up the mountain. There are a few trails, but Ground Grind is the popular one.
I hiked up and it took about one and half hour for me. I would not recommend it if you are not a regular hiker. But if you hike up, then the gondola ride down is only $15CAD. Otherwise, a round-trip gondola ride would cost you about $59CAD.
The mountain itself is a big attraction. There is a food court, a grisly bear lookout and quite a few hiking trails on the mountain. It is also a popular skiing destination during the winter time.
Another attraction on the mountain is the Eye of the Wind. It is a lookout pod attached to a windmill. The entry to this is $15CAD. The views are definitely worth the price.
***
If you have less than a week, it's still possible to explore most of Vancouver in 3-days. You may have to rush a bit, but you will be able to see and experience all the major attractions.
If you have more than a week, there are more attractions and great hiking spots within two hours of drive from Vancouver. There are shuttles and Greyhound buses to these places from downtown. The Chief, Garibaldi Lake, Squamish, Whistler and Victoria (you have to take a ferry or seaplane for this) are some of them.
So there you have it. My one-week itinerary to experience Vancouver. Happy travels!
---
WRITTEN BY THIRUMAL MOTATI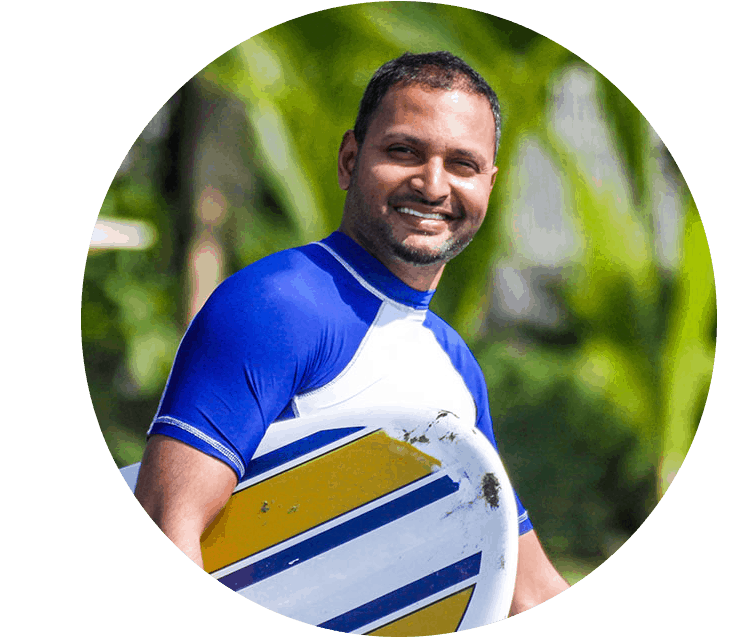 Thirumal Motati is a world traveler and digital nomad from India. He is on a mission to travel to every country in the world on his Indian passport. He believes that his weak passport cannot stop him from traveling the world. Through this blog, he inspires many to take up the life of travel despite their weak passports. His guidance has helped many secure their visas and fulfill their travel dreams.