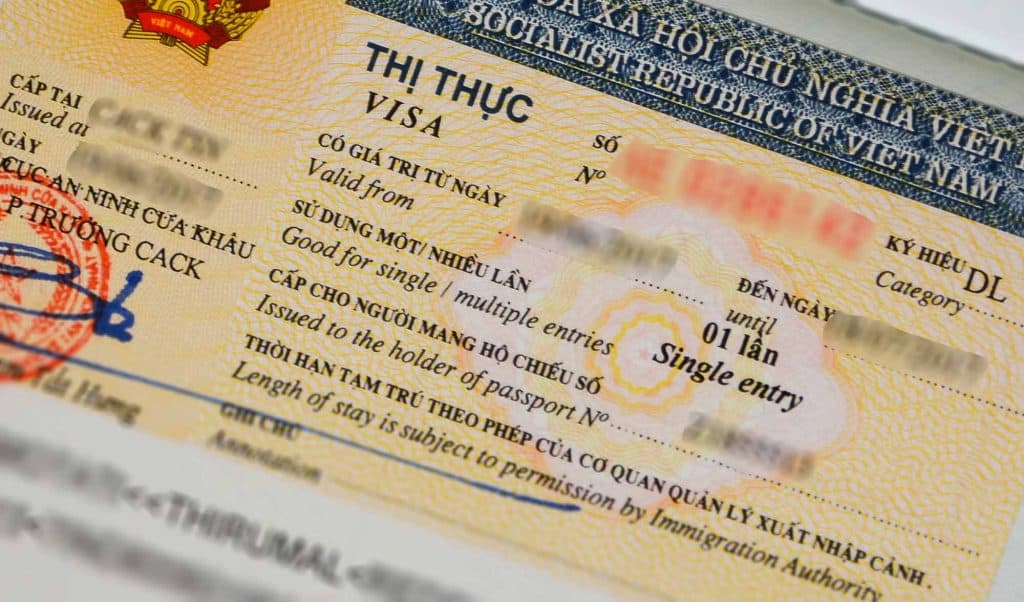 Vietnam has streamlined its visa process in recent years. As of now, Vietnam visa requirements are quite clear and easy to understand. Vietnam offers visa exemptions to quite a few nationalities. And those that require a visa can get an E-Visa or a visa from any nearest Vietnamese embassy.
Currently, there are 2 different visa options available to enter Vietnam as a tourist.
Visa exemption: 25 countries are visa EXEMPT for stays from 14 days to 45 days
E-Visa: All nationalities can obtain eVisa for stays up to 90 days
NOTE
Vietnam 1-month or 3-month Visa on Arrival (VOA) for tourists is still suspended. It's unclear whether Vietnam will instate its tourist VOA or instead add more countries to its E-Visa list.
Table of Contents
***
VIETNAM VISA REQUIREMENTS BY NATIONALITY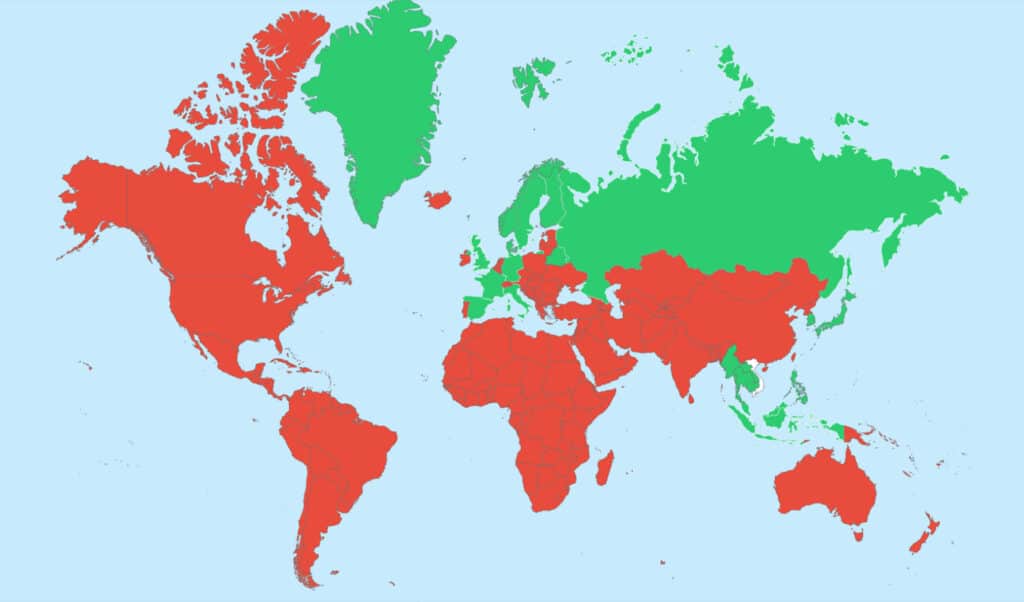 Minimum passport validity required to enter Vietnam as a tourist
Passport must be valid for at least one month beyond the visa expiration date.
—
VISA EXEMPT nationalities
90-day entry
Chile
Panama
45-day entry
Belarus
Denmark
Finland
France
Germany
Italy
Japan
Norway
Russia
South Korea
Spain
Sweden
United Kingdom
30-day entry
Cambodia
Indonesia
Kyrgyzstan
Laos
Malaysia
Singapore
Thailand
21-day entry
Philippines
14-day entry
Brunei
Myanmar
—
E-VISA eligible nationalities
90-day entry
All nationalities are eligible for E-Visa
—
NOTE
All nationalities are visa EXEMPT for visiting Phú Quốc island which is considered as a special economic zone. Must arrive and depart from the island directly and cannot transit through the mainland.
***
VIETNAM VISA-EXEMPTION
Nationals from 25 countries do not require any visa to enter Vietnam as a tourist. Some of these countries are from Southeast Asia and Europe.
Entry permission
Visa-exempt nationalities can stay from 14 days to 90 days in Vietnam depending on their nationality. 
Documents to carry
Apart from your passport, you must also carry the below documents in print or on your smartphone.
Proof of return or onward travel (your return or onward flight/bus/train ticket)
Proof of accommodation (a hotel reservation for the first few days)
If you are traveling on a one-way ticket, make sure to get proof of onward ticket.
***
VIETNAM eVISA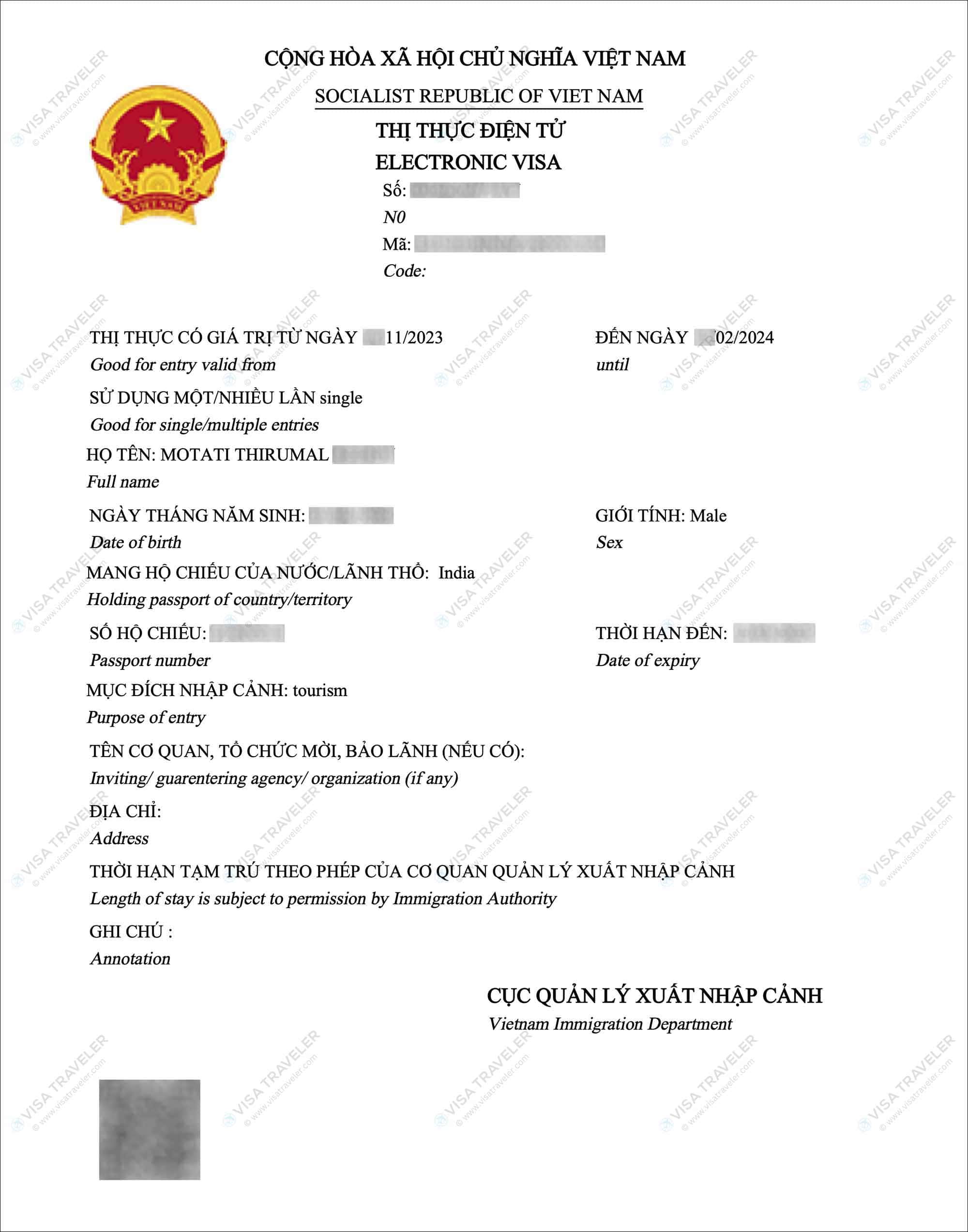 As of now, Vietnam eVisa is the only visa option available for tourists and visitors. All nationalities are eligible to apply for Vietnam eVisa. 
Validity of Vietnam eVisa
The validity of Vietnam eVisa is maximum 90 days from the day of issue. You must enter and exit Vietnam within the validity of the E-Visa. 
When to apply for eVisa
You can apply for your Vietnam eVisa as early as you like. The eVisa processing takes 3 working days, so you must apply at least 3 working days prior to your trip. In certain instances, it can take longer. I highly recommend applying at least two weeks prior to your trip. 
How long can you stay in Vietnam on eVisa
With an E-Visa, you can stay up to 90 days or until the expiry of your eVisa, whichever is shorter. The immigration officer will write the date by which you must exit the country on the entry stamp in your passport. Usually, this exit date on your passport will match the expiration date of your eVisa.
eVisa application process
You can apply for the eVisa on the official Vietnam E-Visa Portal. You would need a scan of your passport data/ID page, a digital photo and a credit/debit card.
You can follow my step-by-step guide on applying for Vietnam eVisa. Follow along the steps outlined in the guide. It only takes 10 minutes to complete the application.
Documents required
You will need the following documents.
Original passport
A digital portrait photo
A scan of your passport data/ID page
Photo requirements
The digital photograph must meet the following specifications.
Photo must show the entire face
Photo must be straight-looking without glasses
Photo must be about 4 x 6 cm in dimensions
Photo must be in JPG format only
Visa fee
The visa fee is $25 USD for single-entry and $50 USD for multiple-entry e-Visa. You would need a credit or debit card to pay the visa fee.
Processing time
The eVisa processing time is 3 working days, not including the day of application. If it's taking longer than 3 working days, contact the e-Visa support.
Application tracking
You can track your application status from the Vietnam E-Visa portal application status page using your registration code, email and date of birth. 
Your application can have any of the 2 statuses.
In Processing: This status means that your application is still in process.
Granted Visa: This status means your application is approved and ready for download
Customer service
In case of questions about your visa or visa status, you can contact the Vietnam Immigration Department at their support page, email or phone number.
WEB: E-Visa support page
EMAIL: evisa@immigration.gov.vn
PHONE: +84 243 825 7941
***
ENTRY AND EXIT PROCEDURE AT THE AIRPORT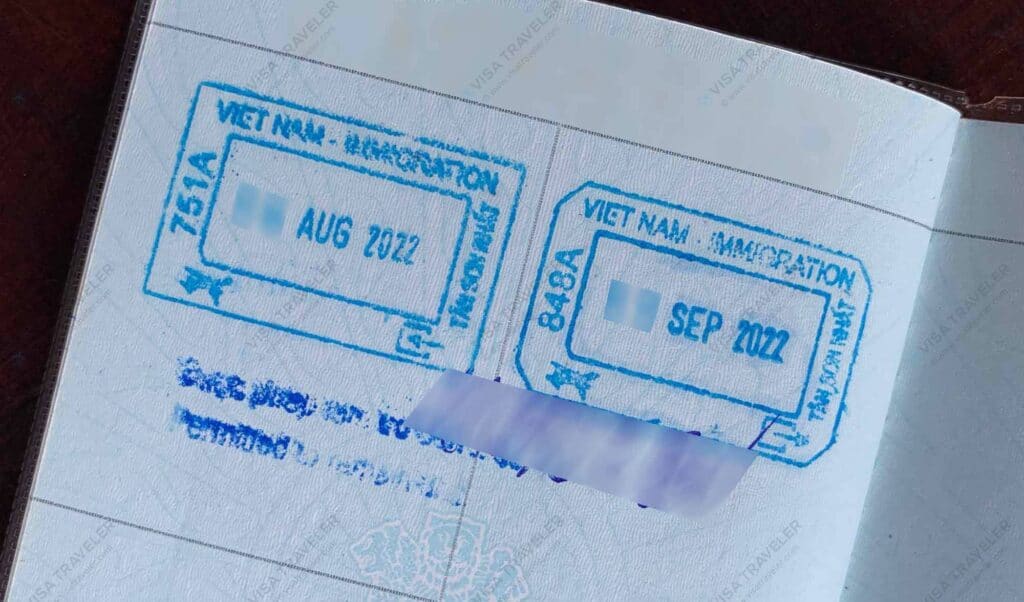 Entering Vietnam by air
After you get off your flight, walk towards immigration/passport control. If you are a visa-exempt national, present your passport and boarding pass. If you hold an eVisa, present your passport, boarding pass and a print or soft copy of your Vietnam eVisa to the immigration officer. 
The immigration officer may ask a few questions such as how long you plan to stay, what you would like to do in Vietnam, etc. 
The immigration office may also ask to see your return ticket. If you are flying on a one-way ticket, make sure to carry proof of an onward flight ticket to avoid any trouble at immigration.
—
Leaving Vietnam by air
Vietnam employs manned passport control. You will go through passport control on your exit. Present your passport and boarding pass. The immigration will not ask any questions unless you have overstayed your visa.
***
CONCLUSION
Vietnam has streamlined its visa process in recent years. About 25 nationalities from Southeast Asia and Europe do not require a visa to enter Vietnam. Nationals of all countries and territories are eligible to apply for eVisa.
Vietnam Visa on Arrival (VOA) is still suspended. There is no news on when VOA will be available again.
***
RELATED ARTICLES