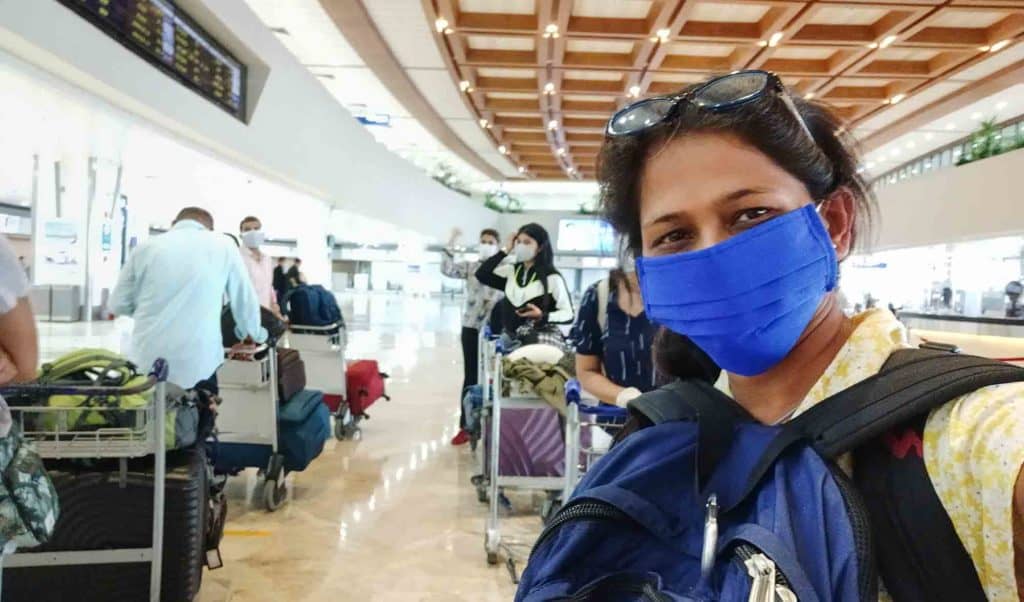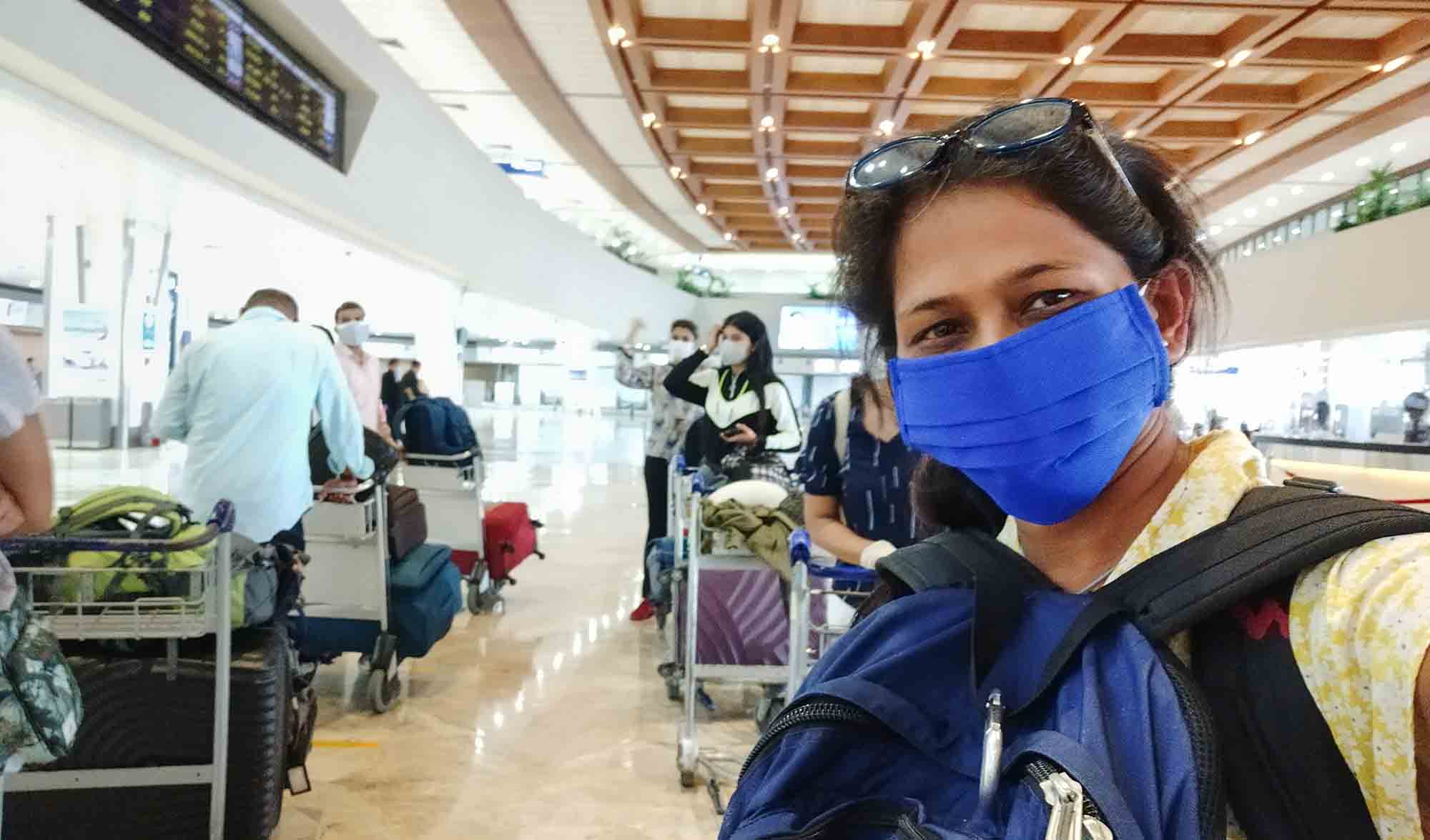 We were all facing an unprecedented situation during COVID. Border closures, flight suspensions and lockdowns. Travel had come to a complete stand-still.
Remember those days? Many of us had to cancel our trips, let our visas expire and lose money on our flights and hotels. And those of us who were already traveling got stranded in foreign countries.
Imagine. You are stranded. You can't go back home. You are all alone. You don't have enough money. Your friends and family are worried. Many of us were in this situation. 
Today, I would like to introduce you all to Geeta. An avid traveler and runner. She quit her job and headed on her much-awaited South East Asia trip. But her trip ended abruptly due to lockdown and flight suspensions. She was stranded in the Philippines for 70 days. 
There is so much to learn from her. Her courage to stay strong, remain calm and make it back to India in one piece is a story worth telling and worth reading.
So my dear visa travelers, let's hear Geeta's story in her own words.
***
MEET GEETA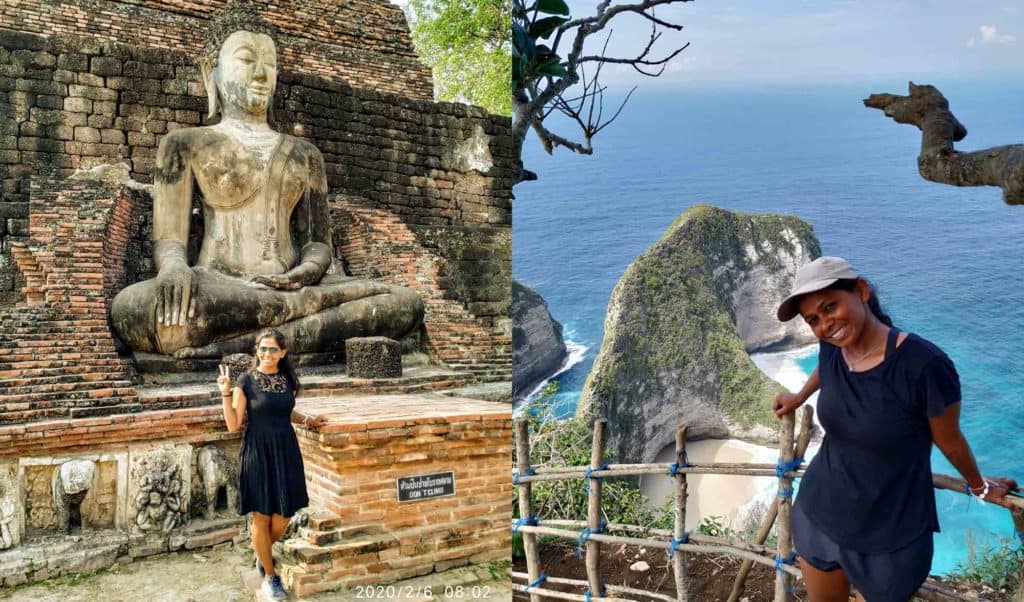 Can you tell us a little bit about yourself?
Hi everyone! I'm Geeta, an architect and interior designer by profession. A globetrotter and solo backpacker by passion. I'm a traveler who loves exploring different places, people, food and culture. I love trekking and hiking. I'm also a runner and amateur photographer.
I love traveling solo because it gives me the freedom to go wherever and whenever. It helps me break stereotypes, discover myself, learn and adapt to new things. Traveling solo sets me free, makes me happy and takes me closer to nature.
My dream is to travel the world and I promise that I will follow my dream.
***
ORIGINAL TRIP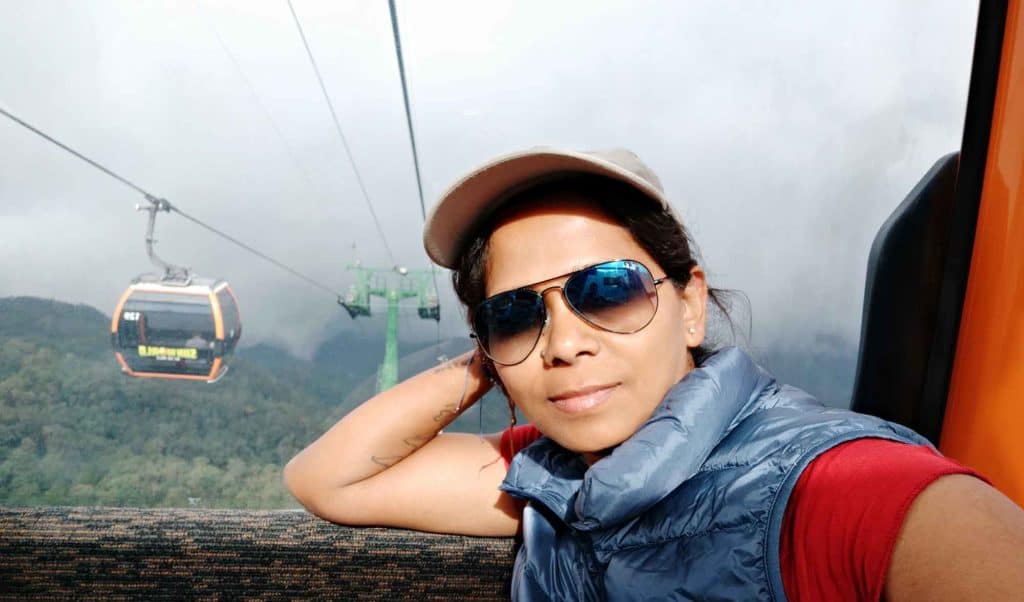 What was your original trip?
My original plan was to travel South East Asia along with Hong Kong and Macau. 
My plan was to travel from Jan 02, 2020, to April 04, 2020, for about 3 months. Start from Vietnam and then travel to Cambodia, Thailand, Indonesia, Philippines, Hong Kong, Macau, Malaysia and Myanmar.
After returning back to India on April 04, 2020, I was planning to travel to Bhutan, Nepal and North East India.
—
Did you have to cut your trip short due to COVID-19?
Yes, I had to cut my trip short due to COVID-19. I was supposed to go to Hong Kong and Macau from the Philippines. But the COVID numbers in Hong Kong were rising. Other countries on my itinerary were not allowing anyone to come from Hong Kong. So I canceled my trip to Hong Kong and Macau.
My next flight from the Philippines was to Malaysia. I tried to change my flights, hostels and visa for Malaysia. But eventually, after March 17, 2020, everything went for a big six. I got STUCK in Manila.
***
STRANDED IN THE PHILIPPINES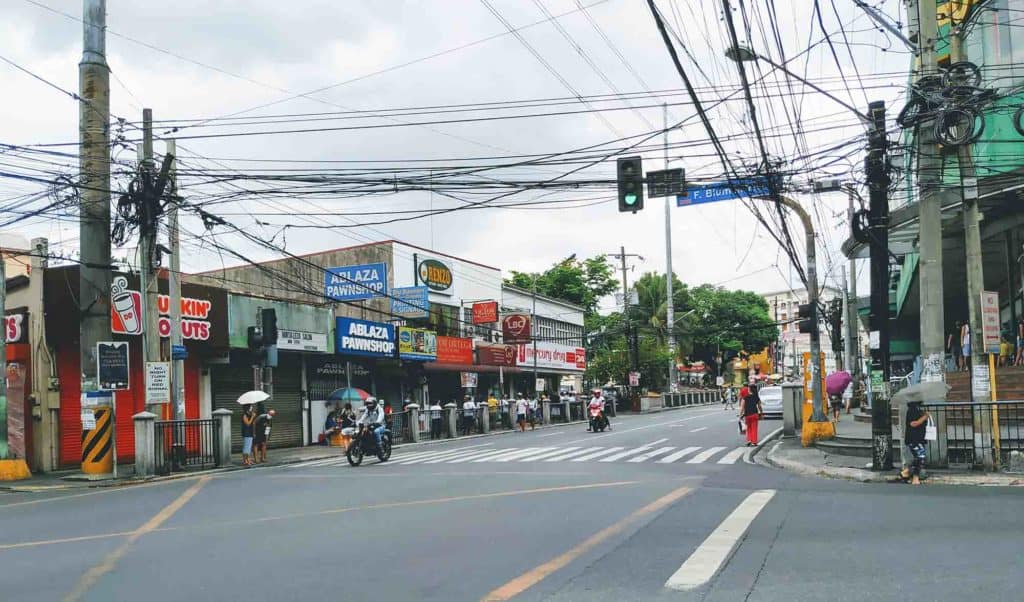 Where and how long were you stranded in the Philippines?
I was stranded in San Juan City – Manila, Philippines for 70 days.
—
How did you manage food, accommodation and other necessities during the lockdown? 
A friend of a friend used to live in Manila. She sent food for me from her home a few times. They were very helpful while I was stranded.
Later I found an Indian restaurant in Manila that delivered food. I used to order only lunch or dinner as it was expensive.
There were 7-Eleven and a few grocery stores around for daily essentials. Vegetable and fruit markets were open even during the lockdown. I used to go out once in four days to buy some fruit and bread. Stock up on a few cup noodles, raw peanuts and bananas.
I stayed in a guest house with a private room and an attached toilet. The orientation of the room was boring. The window opened into a dead wall with some store and rubbish underneath. There was no view. Many times, I wished, if at all I were to get stuck for so many days, then why not somewhere close to the beach? Why am I here in such a boring room?
The room in the guest house was expensive compared to the hostel dorm I stayed in before. But because of social distancing and staying away from people, this arrangement was safer. In the hostel, many travelers came in and left every day and the air condition could help in spreading the virus. It was risky to be in a hostel dorm. So I felt, everything happens for good!
—
How did you manage to stay strong emotionally without knowing what will happen next?
Many things came to my mind when I'm alone locked up in this 10×10 feet hotel room. I'm not a person who likes to be idle in one place. I like to keep moving and especially when I'm traveling. I'm constantly hopping from place to place, exploring new places, and beaches, and meeting new people. So much new every day and this was like a sudden brake. Forcing me to go back to the same routine of a corporate job when I desperately needed a nice break from work and wanted to travel around this year.  
I was quite unhappy as my plans for traveling around 2020 came to an abrupt end. Especially when I quit my job, and set aside that entire year for traveling so that I can focus on work later.
I was hoping, India would open soon but the lockdown went on and on. At times, I questioned, will I ever go home? What if I didn't for this entire year? How will I manage living here and what would I do? I was ready to even take up some work if Manila offered me. Difficult it seemed.
I had no clue when I'll go back to India. Every day, all I hear is the news from all over the world with the number of deaths and positive cases. It was scary. A thought of "what if I get infected" crossed my mind too. The thought of it was so scary because I don't know anyone who can come help me in times like these. I don't even know whom I should call for medical help, etc.
There were many Indians stranded in Manila at that time. I got in touch with them through social media and I was added to a group of those stranded. Everyone seemed stressed. Group messaging was helpful but it was stressful at times. People were restless, with too many opinions and speculations.
I was mostly quiet after a while and kind of gave up in my mind to think too much about going back home. Everywhere it was the same situation. Considering the number of deaths every day, I thought, I would better stay calm, be patient and pray to god. No complaints whatsoever. I always thank god for being blessed with food, and a roof over my head even in such times.
When I watched the news every day, I was shocked and felt the pain to see thousands of Indian migrant workers walking back home with no means of transport due to the lockdown, trying to reach their loved ones. Many of them died from starvation, exhaustion, road and rail accidents, police brutality and no medical care, etc. I stopped complaining about my situation when compared to theirs.
—
Were your friends and family worried about you? How did you keep in touch with them?
Yes, they were very worried. Especially since I was traveling and the chances of me getting infected were high. My siblings from India called me on a WhatsApp video call. And friends through social media. Thank god the Internet was available.
—
Did you have enough money on you? If not, how did you have your friends and family send money to you?
All the money I had was exhausted due to booking flights over and over again. I had to book flights 4 times and all those 4 flights were canceled. Not sure, if all of my money is going to be refunded!
I had limited cash on me for daily essentials. Since I had no clue when India is going to announce repatriation flights, I borrowed some money from my sister. She transferred the money to me.
—
Did locals help you with anything during the lockdown? If so, what kind of help?
Yes. I thought of moving to an Airbnb kind of accommodation along with a few hostel mates. So we could save some money on accommodation. A lady from a nearby store got us a few contacts. Since we were all foreigners and we were in quarantine, the landlords were hesitant to rent their places to us. But at least she tried. People were nice and helpful in general. The staff at our guest house and the owner were very helpful too.
***
REPATRIATION BACK TO INDIA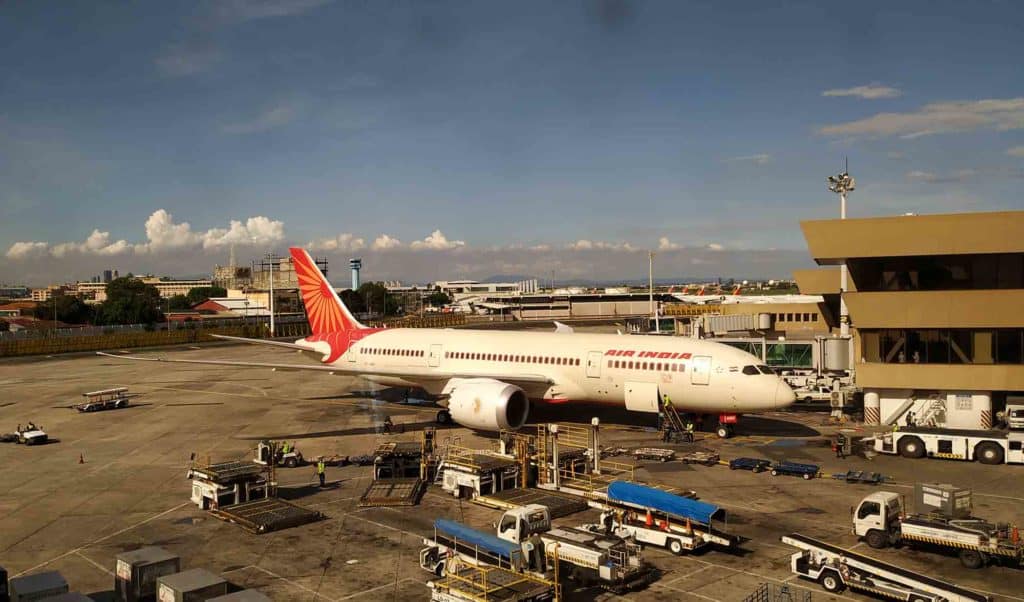 How did the Indian Embassy and/or the Philippines Bureau of Immigration support you, help you extend your visa and repatriate back to India?
The Indian Embassy in Manila was available by phone and email 24/7. The entire team was quite active. In fact, they even came all the way to my guesthouse to give me some masks and hand sanitizers.
In spite of that, they were helpless in answering one question that every Indian had. When would be the repatriation flight to go back home? We knew that it wasn't in their control to tell us when. But they were very patient to console those Indians who badly wanted to go home.
We became more hopeful only after the embassy announced the repatriation flights.
I was constantly in touch with the embassy through their phone and social media. They were pretty active on Twitter. I had to create a Twitter account after knowing that Twitter is the best platform to get updates on repatriation flights. I started following, India in Philippines, MoCA_GOI, Hardeep Singh Puri, Dr. S. Jaishankar, Anurag Srivastava, S. Suresh Kumar, CM of Karnataka, PMO India and Air India of course. Followed many more accounts that I thought would also be helpful in this situation.
I was following the embassy's web page every day for any news on visa extensions for those stranded. Soon, there was an advisory by the embassy that the visa fee will be waived for all Indians stranded in the Philippines. The advisory said that we don't need to extend our visas since Manila was in ECQ. No one was allowed to go out during ECQ. This advisory was rolled out sometime in March but it didn't hold well when I was about to take my repatriation flight. They charged me an extension fee.
The visa extension was carried out at the airport itself. They charged me 7,310 PHP for three months (90 days) although the additional days I stayed were only 63 days. When asked how and why, the officer said even a day extra, will be considered for one whole month. And also said, had I paid at the immigration office I would end up paying $50 extra for an ACR card. I wasn't in a position to argue as all I wanted was to go home. I was expecting the embassy to pitch in and request the authorities to waive the fee for all of us as we already spent a lot on our overstay. FYI: My visa to the Philippines was based on my US visa.
The embassy arranged food before boarding the flight and snacks while on the flight. Masks and hand sanitizers were also provided to each of us. 
We saw an Air India flight landing. I was so happy. We all took photos and waited patiently. The waiting lounge was full and there weren't enough seats. I sat on the floor near the staircase. Slowly, others joined me. There was no social distancing in the lounge. 
Waiting time went beyond the scheduled time and we started wondering again, are we really flying today? Not yet! After waiting from 11 am to 8 pm, they announced that the Air India plane has a technical problem and we can't leave that evening. We were given food and accommodation at the Holiday Inn. They arranged another flight for the next day. And FINALLY, we took off to India. 
I highly appreciate the entire team from the Indian embassy including the ambassador Mr. Jaideep Mujumdar for their efforts and hard work. They were at the airport from morning until every flight took off to India. Hats off to the entire team!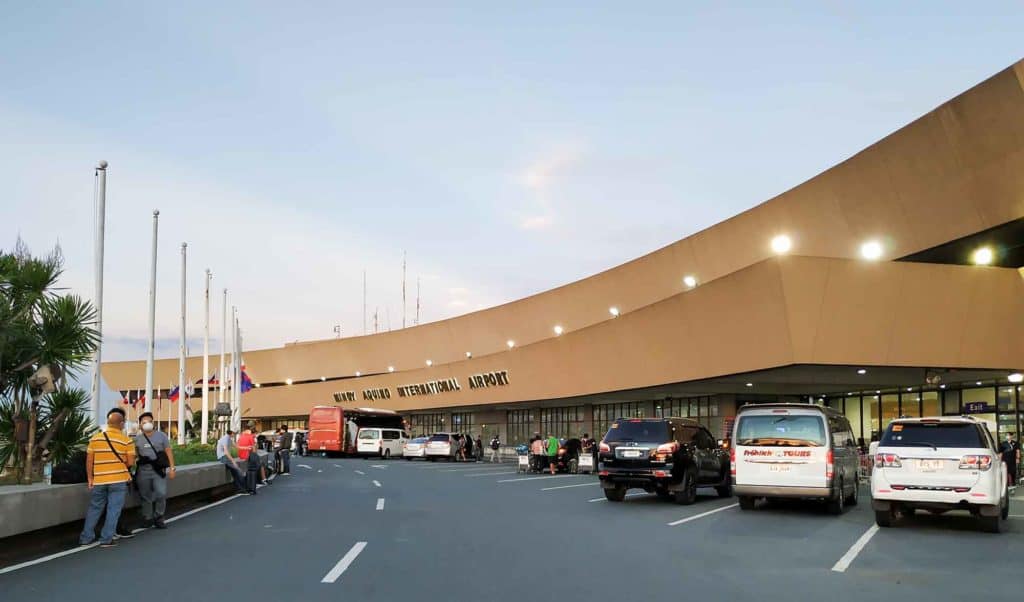 What was the procedure to get a seat on the repatriation flight?
The Indian embassy sent out a bulk email to all Indians stranded in Manila. It was for everyone – tourists, students, business travelers, etc.
We then had to register ourselves with all the details and sign an undertaking form that stated that we abide by all the rules set by the Indian government for 14 days of quarantine upon arrival in India. Once this has reached the embassy, our names were listed with Air India. It was on a first come first serve basis.
After that, Air India rolled out a schedule of departures to various cities in India. The first flight was to Mumbai. I waited a long to get a flight to Bangalore. I was hoping to get a flight in phase -1 which was from May 10 – May 17. But again, I waited until the phase-2 schedule. Finally, I could see one flight on May 24 to Bangalore via Mumbai.
Once the embassy updated their Twitter for Bangalore flights, I received an email from them with all the information about the flight. I received follow-up emails from Air India confirming my willingness to go back to India and abiding by all instructions on the flight by government rules and quarantine undertaking signing a document agreeing to adhere.
I was waiting and checking emails constantly. I was told that about 72 hours prior to the flight, Air India will send out an email for booking the tickets. I didn't get any emails and I was getting tense. Embassy asked me to talk directly to the Air India manager in Hong Kong. I wrote an email and even tried calling the Air India manager in Hong Kong. But it didn't work. Finally, in the middle of the night, I received an email to book my flight.
After I made the payment, Air India took a really long time to send me the confirmed ticket. My flight was on May 24th and I received the confirmed ticket the previous day evening. I was relieved only when I saw the ticket in my inbox. 
We were allowed to carry only 23 kg of check-in baggage and 7 kg of hand luggage. I was not worried about my luggage since I only had a backpack which was just 11 kg.
The ticket price was 42,980 INR from Manila to Bangalore via Mumbai.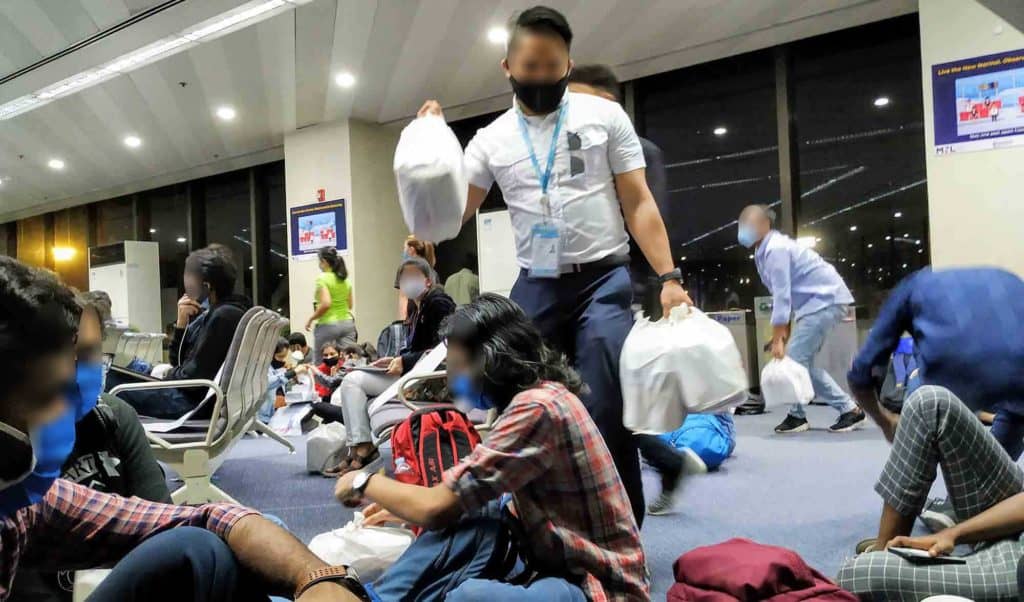 What was your experience flying on the repatriation flight? How did you feel after landing in India?
My flight was a repatriation flight arranged by the Indian government under Vande Bharat Mission from Manila, Philippines to Bangalore via Mumbai.
Boarding the flight: We were only allowed to enter the airport 3 hrs before the departure time. It was a long wait outside till then. A basic thermal scan was conducted at the entrance gate and that was all.
We had to maintain social distancing while we checked in and our bags. 
Once we received our boarding passes, we were given packaged meals by the embassy staff. We could either eat before the immigration or eat after while we wait for the flight.
They gave us masks before boarding and a pack of snacks while seated on the plane. The flight was full. There was no social distancing and no gap between seats. Many weren't even wearing the plastic face shield that was given. We were asked to avoid using toilets on the flight if possible.
Arriving in Mumbai: And finally, that feeling after we touched down on Indian grounds, I breathe a sigh of relief.  There was a halt at Mumbai for about 1 hour and 15 mins. We were not allowed to get off the plane. We were instructed to be seated on the plane and they collected our boarding passes for the flight from Manila to Mumbai.
Arriving in Bangalore: Here I'm. I could literally sense the earthy scent. All smiles and happy feelings. We were very well received while maintaining social distance. We were asked to fill out a form with the choice of a 5-star, 3-star or budget hotel (Oyo rooms) where we will be quarantined for 7 days. There was only one hotel listed for each category. Taj for 5-star at 4,900 INR per day and Lemon Tree for 3-star at 1,850 INR per day. Breakfast, lunch and dinner were included in the room price.
We were asked to download the Arogya Setu app. We were then shuttled to our hotels. We were also charged for the shuttle.
At the quarantine hotel: Our bags were sanitized before entering the hotel. We were able to pay for the room by either cash or card.
Here is the interesting part. The so-called 3-star hotel bed woke me up in the middle of the night with a bed full of bugs. Lol. I was shocked at the sight of the bugs and had to change my room in the middle of the night after such a tiring journey. Anyway, life has a lot of surprises! No complaints whatsoever.
After our stay at the hotel, we were tested again and given clearance to checkout. There was no extra charge for testing, unlike other cities like Mumbai where they charged about 3,500 INR. The results were awaited though. A letter/pass was given by the hotel for us to go home with home quarantine dates mentioned in the letter.
***
ADVICE TO VISA TRAVELERS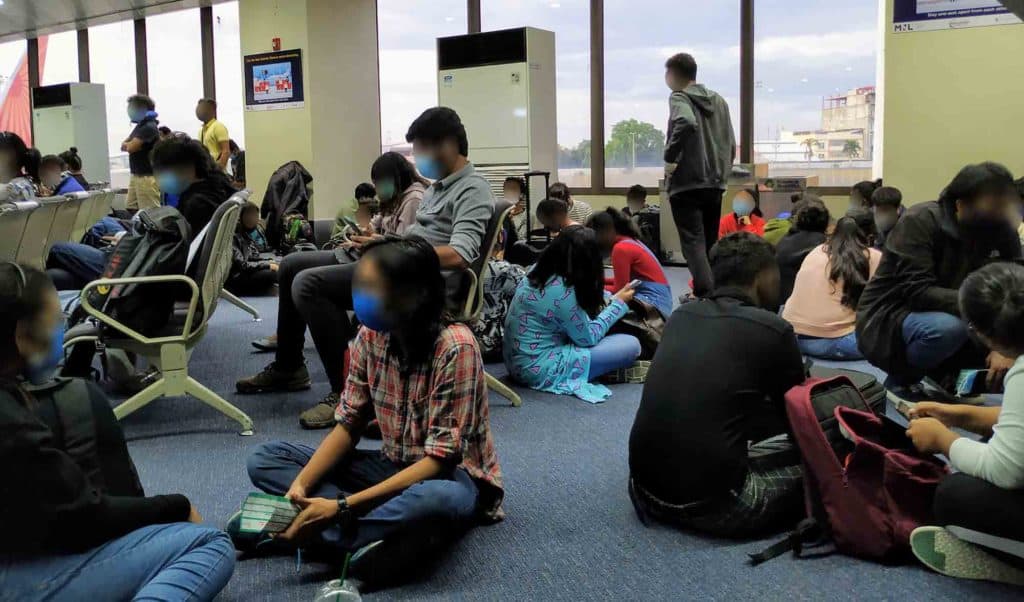 What advice do you have for those stranded in a foreign country due to something similar to COVID-19?
Here is my advice for everyone, if you get standard due to whatever reason, stay calm, think positive and stay wherever you are.
Don't think too much about the future, work or money. If you have food to eat and a place to stay that's more than enough at the moment. If you have money to suffice, well and good. Otherwise, borrow some from friends or family. You can always pay them back later.
You only need to think about your health and safety. You can always earn your back money. You can think of helping your family, working and fulfilling your dreams only if you remain healthy and survive the situation. 
Stay in touch with your embassy for any help. Check on your visa extension rules with the embassy and local authorities. You may have to extend your visa when your repatriation flight is confirmed or the lockdown is lifted, but reach out to the immigration office soon.
In Manila, we were not allowed to go out and extend our visas since Manila was in a complete lockdown. According to me visa extension fees in such situations must be waived. But we were charged and it was the Philippines BI's decision anyway.
Yoga, a few stretches and a bit of walking have helped me stay fit. Don't skip food. You must maintain your immunity.
If you have a notepad and a pen, please write your thoughts. It helps reduce your stress. Internet these days connects to your folks in any part of the world. Talk to them. Talk to your fellow travelers to understand and help each other in such difficult times.
Stay positive. Indulge yourself in reading, writing or learning new things. You are alone but not lonely.
***
Special thanks to Geeta for taking the time to tell us her story. We all can learn many things from her experience. Follow Geeta on her Instagram for more of her travel adventures.
If you are stranded somewhere, stay strong and remain calm. Get help from your embassy. If you have any questions, leave a comment below. 
This is a story from the VISA TRAVELER COMMUNITY. If you are a visa traveler and have a story to share with the community, please get in touch with me through the contact page.