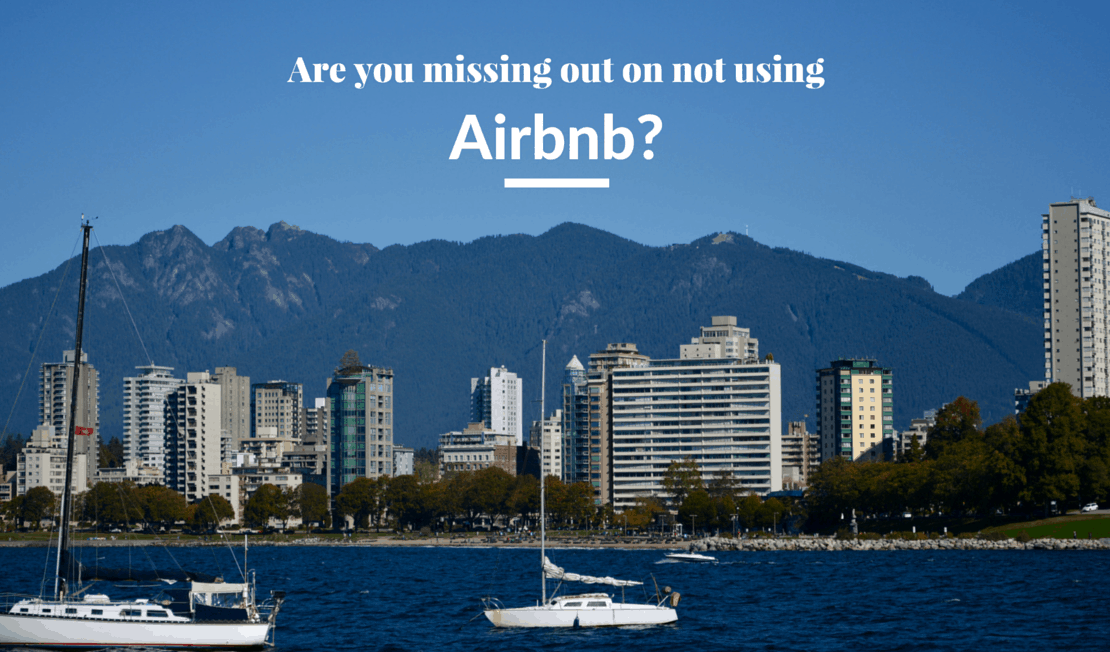 I have been using Airbnb for almost 3 years now. It has become my preferred mode of accommodation whenever I travel. Here are my top pros and cons of using Airbnb.
I had a rough start with Airbnb due to lack of reviews. But once I had a few reviews, it was a smooth sail. It has been great so far and I have enjoyed every Airbnb stay of mine.
For those who have never used Airbnb, let's talk about what exactly is Airbnb.
What is Airbnb?
As travelers, we have stayed in hotels, hostels or at someone's home as a guest. Airbnb is exactly same as staying at someone's house but you pay for your stay.
Airbnb is a marketplace that connects guests with hosts. It's based on a concept called sharing economy, an ecosystem built around sharing resources.
Airbnb listings range from sharing a room with someone to renting an entire house. It is available in 190+ countries as of now.
Pros: Why I prefer Airbnb over hotels/hostels?
1. Experience local customs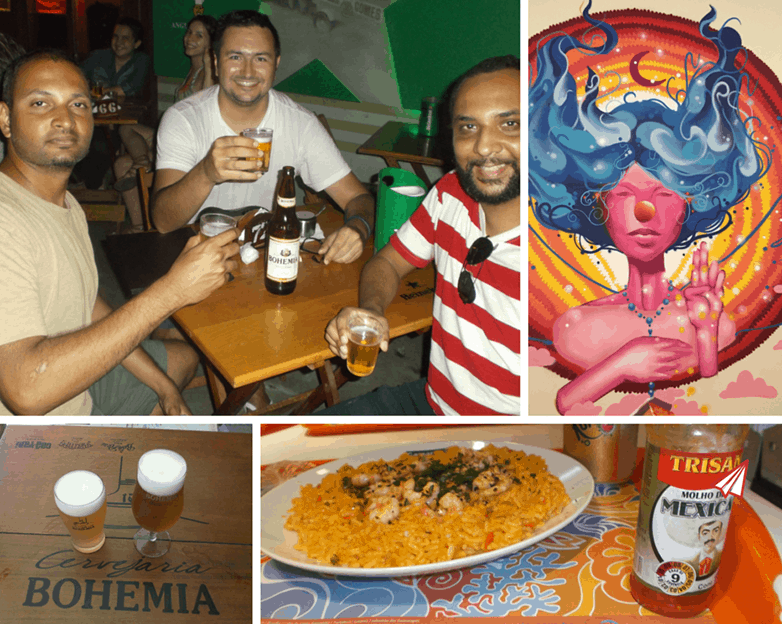 The best way to experience a country is through it's locals. Staying with a local family gives you a chance to experience the local customs, culture, and food. It helps in learning and practicing the new language.
Here is a personal experience of mine.
When I was in São Paulo, my host family did not speak much English. That was perfect for me as I wanted to practice my Portuguese. We have used Google translate a lot, but by the end of my trip, I was much fluent in my Portuguese.
In Rio de Janeiro, my host introduced me to his girlfriend. I have been to a lot of Latin American countries, so I knew how to greet Latin people. I leaned forward, hugged and kissed her on the cheek. She then went ahead and kissed me on the other cheek as well. I was confused since the Latin greeting is to just kiss on the right cheek, not both.
She explained that in Brazil and in Rio specifically, the custom is to kiss on both cheeks. I would not have known this if I had stayed in a hotel. By staying with locals, you learn and experience things that you will otherwise not.
2. Stay in local neighborhoods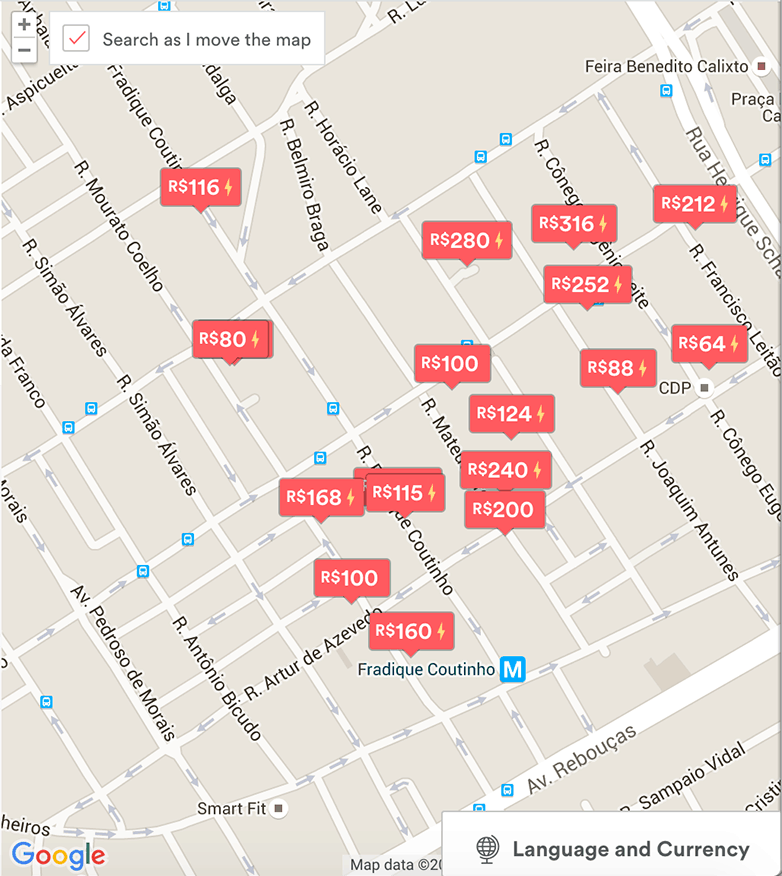 Hotels and hostels are concentrated in tourist areas. Tourists like to stay close to the attractions. If you are curious about local neighborhoods and want to see how locals live and party, you must prefer Airbnb.
Airbnb listings are available everywhere including local neighborhoods. They are even available in remote and exotic places, boat houses and tree houses.
I usually book a room in a neighborhood that's quite popular among locals. I will get a chance to explore the local side of the city and meet more locals as well.
3. Cheaper than a hotel
Airbnb is cheaper than hotel and is comfortable than a hostel dorm bed. You cannot, of course, beat the price of a hostel dorm bed. But for a few extra bucks, you can get more comfort and privacy. You will have your own room and bed, but you will not have room service every day.
For me price is more important than comfort, so Airbnb works perfectly for me.
4. Flexible checkin/checkout times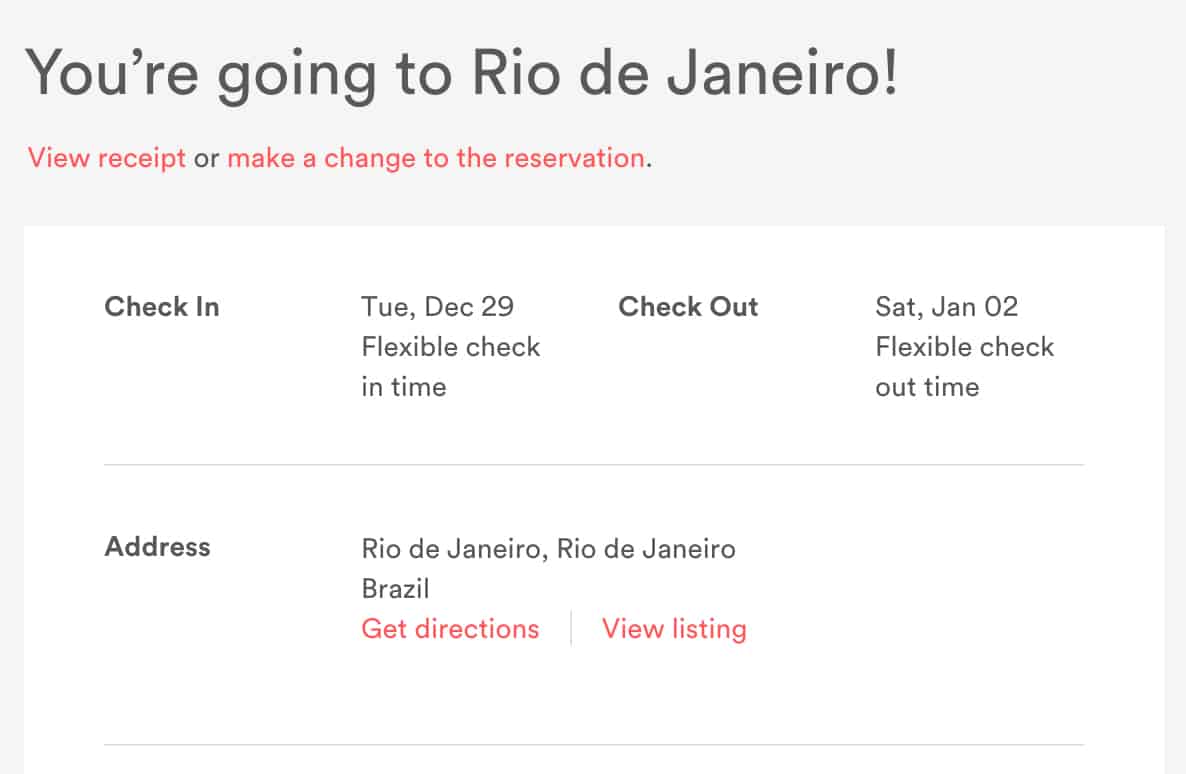 Airbnbs usually do not have continuous guests. This makes it easy for hosts to be flexible with their guests on check-in/check-out times.
In the last two years, all of my hosts were flexible with my check-in/check-out times. I just had to tell them ahead when I will arrive or leave.
5. You can cook and wash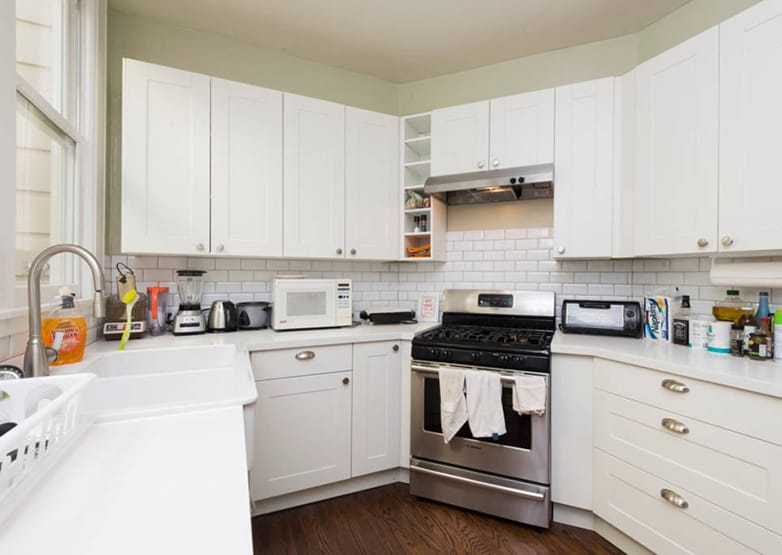 Most Airbnbs have a kitchen and laundry. Instead of eating out all the time, you can cook at home. This can save you some cash. You can even bring leftovers home and store it in the fridge for later.
Another advantage of staying in an Airbnb is clean drinking water. In countries where tap water is not drinkable, you either have a buy water bottles or use a filter. Hosts in countries like those will have filters installed for the taps or purchase large cans of water every day.
You can save money by not buying water bottles all the time. Saving money as well as helping the environment.
6. Extra safety for your belongings
Since an Airbnb is a house, your belongings are much safer there. The owner (host) doesn't usually allow unauthorized people into the house. No hassle to lock up your belongings in a locker and remembering the passcode.
I usually leave my belongings and passport in the room. It's also great for solo female travelers in terms of safety. Staying with a host family is safer than staying in a hotel.
Cons: What do I NOT like about Airbnb?
1. Cancellation by host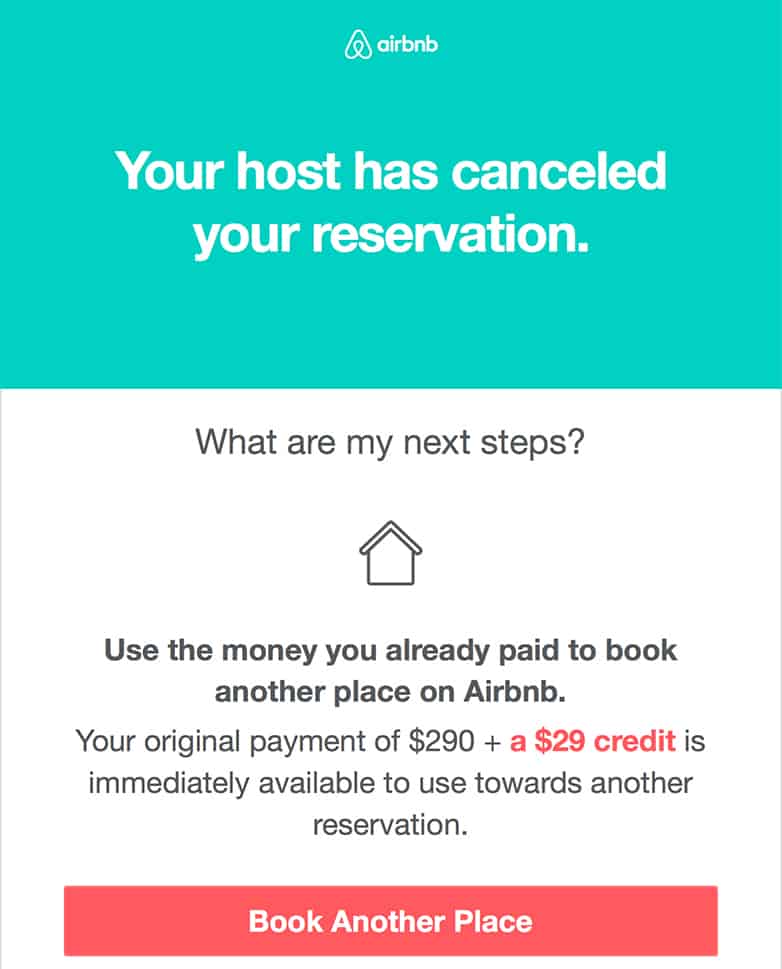 This is one of the biggest drawbacks of using Airbnb. You will not even know that hosts can cancel until you actually experience one by yourself. Hotel reservations are confirmed and guaranteed. But, Airbnb reservations are not.
Hosts do not cancel usually. If they do, they have to pay a fine. In an event of host cancelation, Airbnb compensates the guest with a 10% discount coupon that they can use for their next booking.
Either way, cancellations cause inconvenience and stress. One of my reservations in Rio during the new year's eve was canceled by the host. It was a last minute cancellation.
New years eve is big in Rio and all the hotels and Airbnbs were already booked. Luckily, I was able to find another Airbnb but it could have been worse. It is scary and stressful.
2. Getting started is difficult
About three years ago, I created my new Airbnb account. I sent my first request to book and it was denied right away.
I have sent another five requests and they were all denied one after another. I thought Airbnb works only if you are a hot, sexy blonde. Of course, I am joking, but that is how I felt at the beginning.
If you are new to Airbnb and do not have any reviews, it can be difficult. Hosts trust guests that have positive reviews. It makes sense from a host's point of view. The host is letting a complete stranger stay at their place. They can only trust those that were recommended by other hosts.
After a few stays and a couple of reviews, it became a lot easier for me.
3. Long booking process
When you find the place that you like, you cannot go ahead and book it right away. You can only send a "request to book". Hosts will then have 24 hours to approve/deny your request. If the host does not respond, the request will expire after 24 hours. If the request is denied for whatever reason, you will still lose a day. Not all hosts will take 24 hours, but it can happen and would end up losing a day.
This happened to me a lot when I was new. These days my requests are approved quickly but sometimes they expire if the host is busy and couldn't respond within 24 hours. Requesting to book multiple properties at once is not recommended due to cancellation rules.
4. Lack of location accuracy
Airbnb does not show the exact location or the address of the listing until you actually book it and is approved. It shows an approximate area where the property can be. Usually, it is just a few blocks radius, so you cannot completely go wrong.
Most of the times, you can easily figure the exact location by reading the reviews, description and looking at the pictures. Sometimes by looking through Google street view. Even after, it can still be a gamble.
5. Lack of cooperation from building managements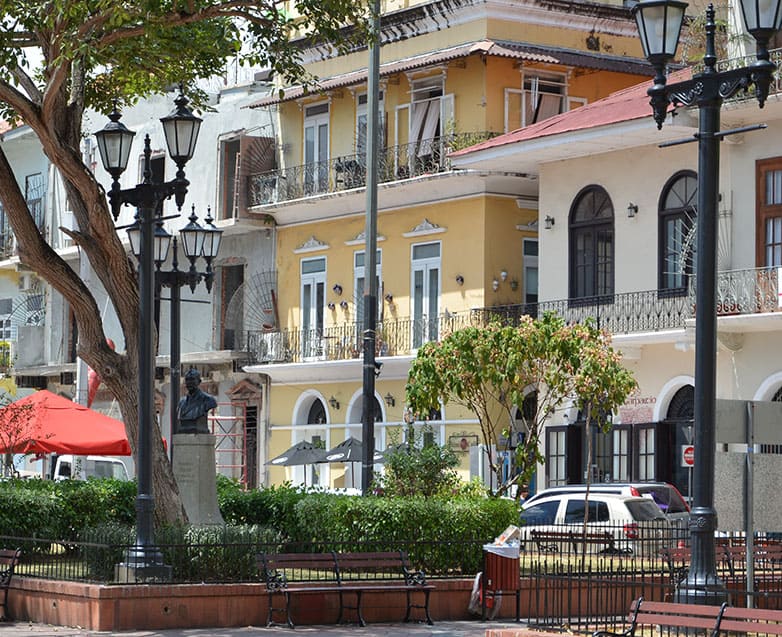 Building managements do not approve their residents hosting guests. So, hosts have to do this under the radar. Hosts may ask you to lie to the building management. You may be asked to say that you are a friend or a colleague. Sometimes hosts are trying to make the ends meets or make a little bit of extra money this way.
6. Less privacy
Though you will have your own room, you may not have the same privacy that you will have in a hotel room. There is no "do not disturb me" sign. Usually, hosts respect guests' privacy. But sometimes they want to see if you would like to have a coffee or want to hang out or would like to meet their friends.
This is not been a problem for me as I was always up for meeting locals. But it can be an inconvenience to some.
Overall
These are some of my pros and cons of using Airbnb. Though there a few things that I don't like, I still prefer Airbnb for obvious reasons. I have stayed in hotels and hostels, but Airbnb works perfectly well for my travel style.
Couchsurfing is another great option as well and it is completely free. But the acceptance rate is very low for male solo travelers.

I encourage you to try Airbnb at least once. Give it a try and see if it works for your travel style. Here is a $40 USD OFF on your first Airbnb booking.
If you have been using Airbnb already, let me know what you think in the comments below.