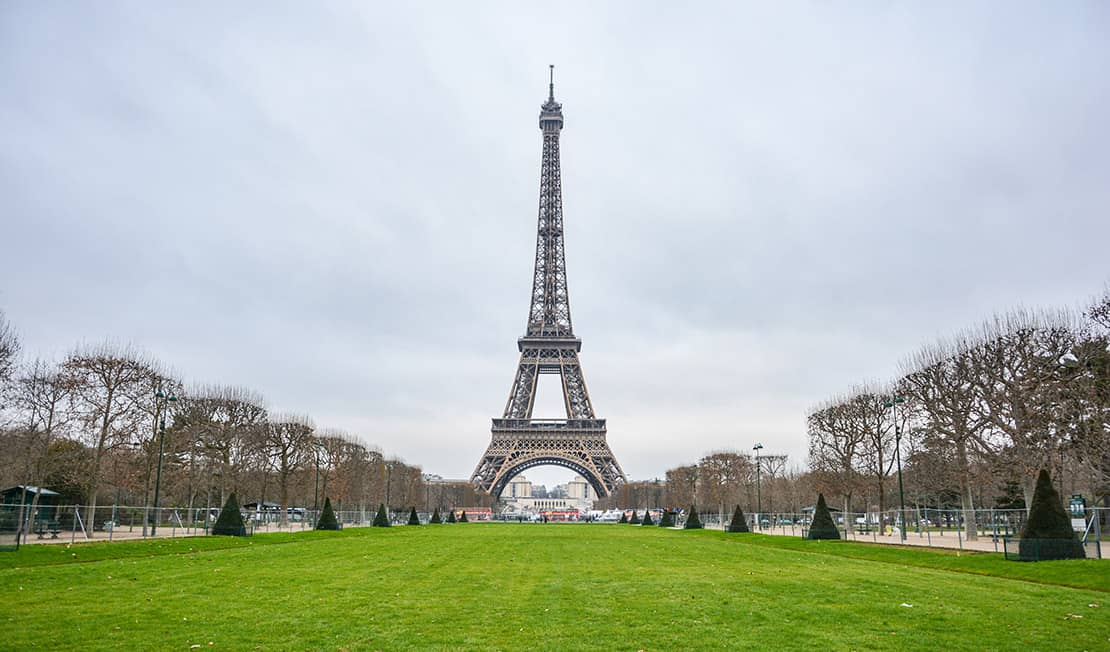 The iconic Eiffel Tower, the cinematic Arc de Triomphe, the glamorous Champs-Élysées, the world-famous Notre Dame Cathedral and the list goes on. Paris needs no introduction. It is one of the most visited cities in the world. This Paris travel guide gives you all the information you need on visa, transit options, survival tips and things to do in the city of lights.
Paris is a walking city. It has an excellent public transit system as well, which makes getting around and visiting attractions in the city much easier. The city is a bit on the expensive side, so plan your budget accordingly. You will need at least one week to explore Paris.
***
PLANNING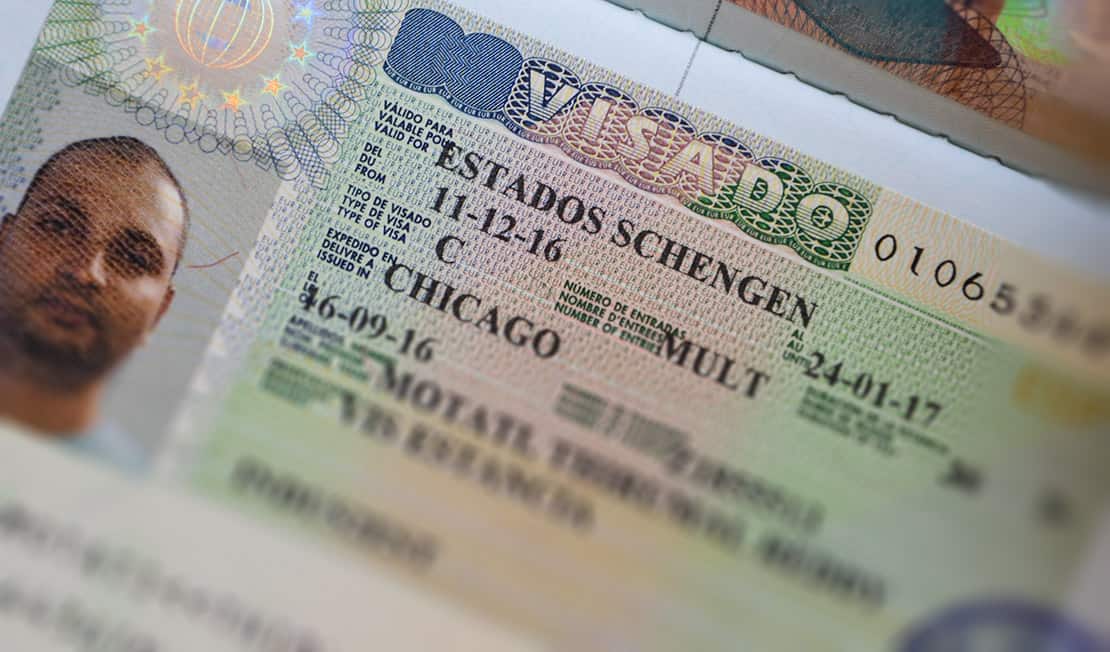 Visa
Refer to Schengen Visa Guide for detailed information on visa requirements, application process and documentation.
Flight
There are 3 international airports in Paris.
Accommodation
Paris is a walkable city. There are attractions in every part of the city. Metro and RER cover pretty much the entire city. It doesn't matter where you are staying, you will be able to get to anywhere in the city using the metro. All neighborhoods offer great accommodation options, both hotels and Airbnbs.
Guide
In addition to this Paris travel guide, I suggest you to check out the below guides to plan your trip.
***
GETTING AROUND
Transport from/to airport
There are different transport options available from/to all 3 airports.
Train
Paris has two train systems – Metro and RER. Metro covers pretty much the entire city of Paris. RER connects the city with the suburbs. The city of Paris is within Zone 1, which means you can use a Metro ticket on an RER train if you are traveling within the city.
Bus
Buses connect the city where Metro doesn't. You can use all Metro passes on the buses.
Taxi
Taxis are widely available all over the city
Uber
Uber is available everywhere in Paris.
Tickets/Passes
Paris is a walkable city. But the city is huge. You have to take the metro or bus to get around. Depending on how much and how frequent you will be using public transit, you can buy one-way tickets or a pass.
***
SURVIVAL
ATM
ATMs are available in all airports and everywhere in the city. There may be an ATM fee for using foreign ATM/debit cards.
PRO TIP
PNB Paribas has no ATM fee for foreign ATM/debit cards.
Credit Card
All hotels, restaurants, bars and stores accept credit cards. Make sure your credit card is chip-enabled.
Currency Exchange
Currency exchanges are available in all airports.
Internet
Paris city has very good internet speeds. All cafes have fast wifi.
Water
Tap water is perfectly fine to drink in Paris. No need to purchase bottled water.
Food
Food is expensive in restaurants. Lunch options usually cost €14-€20 in restaurants. If you are looking for cheap eats, there are a ton of shawarma and kabab places where you can get a sandwich for €6.00 and a plate for €9.00.
Drinks
Parisians drink beer, wine or cocktails when they are out. You must purchase your drink from the bar. There won't be any table service in the bars.
Tipping
Tipping is not customary in Paris. You should only consider tipping in very expensive high-end restaurants. For regular restaurants, cafes and bars, there is no need to tip.
Clothing
It can be very cold and rainy in the winter. Bring a winter jacket, hat and gloves.
Laundry
Self service coin laundry facilities are available at most places.
Toilet
People mostly use toilet paper. Used toilet paper is thrown into the toilet and flushed.
Safety
Paris is safe but just like any other big city, there is some crime. Exercise caution while walking in the night.
***
EXPLORE
Things to do and places to explore in Paris.
La Tour Eiffel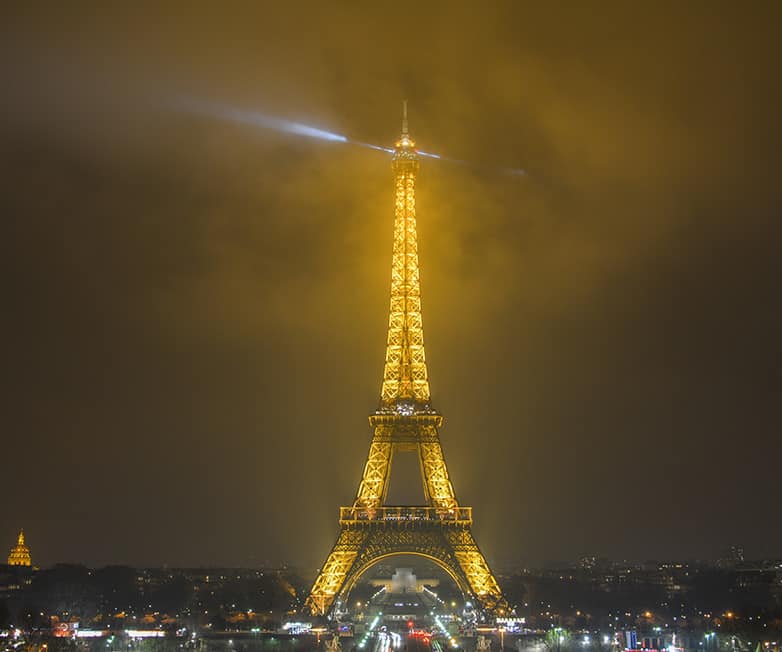 One cannot imagine Paris without the iconic Eiffel Tower. It has become the icon of Paris and the most recognizable structure in the world. It is a global landmark and was featured in many films, books and TV shows.
This 324-meter tall wrought-iron tower was designed and constructed by Gustave Eiffel in 1889. The entrance to the top of the tower costs €17.00. Long lines for the elevators are common.
Arc de Triomphe
At the Place de l'Étoile, facing the glamorous Champs-Élysées stands the magnificent Arc de Triomphe. It is a monument built in 1836 to commemorate Napolean's victory at Austerlitz.
At the ground level of the arch lies a tomb of an unknown soldier, which honors the 1.3 million French soldiers who lost their lives in WWI. The flame at the tomb is rekindled every day.
Musée du Louvre
Musée du Louvre is the world's largest museum and a historic landmark. It showcases works of art from artists such as Leonardo da Vinci, Michelangelo, Rembrandt, etc. The main attraction of the museum is Leonardo da Vinci's Mona Lisa.
The original Palais du Louvre was a fortress, which was turned into a royal residence and later into a national museum in 1793. Entry to the museum costs €15.00. There are ticket counters and vending machines to purchase tickets inside. Tickets are valid for the entire day, so you can leave and enter back on the same ticket.
Cathédrale Notre Dame
Cathédrale Notre Dame is the gem of French Gothic architecture and the most popular monument of Paris. It is located on a small island called Ile de la Cité. The cathedral was constructed between 1163 and 1345.
It is still an active catholic church. Religious events of national significance still takes place here. The stained glass windows of the cathedral remain the most notable collection of 13th century Gothic art. The square in front of the cathedral is the point zero of Paris. Entry into the cathedral is free.
Basilique du Sacré-Cœur
The Sacré-Cœur Basilica is located on the highest summit of the city called Butte Montmarte. The church and the summit offers great panoramic views of the city. It is constructed between 1875 and 1914. Entry into the church is free.
Moulin Rouge
Moulin Rouge was popularized by Baz Luhrmann in the musical Moulin Rouge. The 1925 replica of the original windmill still stands on the top of the theater. Advance booking is required.
Other attractions
There are many other attractions in Paris. It would take about a week to visit most of them. Refer a good travel guide such as Lonely Planet or Paris Info for the list.
***
CONCLUSION
Paris needs no introduction. The city of lights is one of the most visited cities in the world. It has the best public transit system. It makes getting around and visiting the attractions much easier. You will need at least one week to explore Paris.
---
WRITTEN BY THIRUMAL MOTATI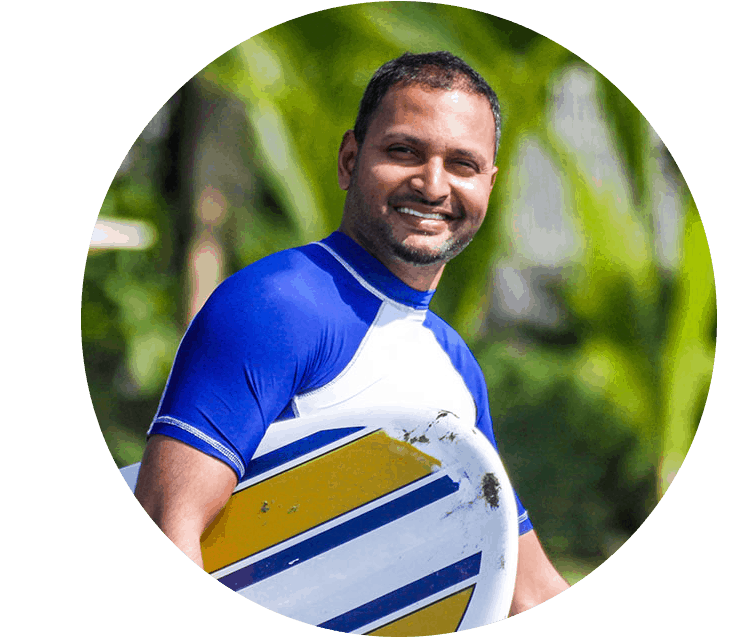 Thirumal Motati is a world traveler and digital nomad from India. He is on a mission to travel to every country in the world on his Indian passport. He believes that his weak passport cannot stop him from traveling the world. Through this blog, he inspires many to take up the life of travel despite their weak passports. His guidance has helped many secure their visas and fulfill their travel dreams. 
[do_widget id=custom_html-28]
[do_widget id=custom_html-29]
[do_widget id=heateor_sss_sharing-2]
[do_widget id=text-36]