With lush green mountains, breathtaking beaches and wild parties, Rio de Janeiro is hands down one of the beautiful cities in the world. That's why Cariocas (Rio locals) call this city Cidade Maravilhosa (Marvelous City). There is a reason why it attracts millions of tourists every year.
The world's largest party, Carnival brings millions of visitors to Rio. The new year's eve fireworks are one of the best in the world. It's home for one of the 7 wonders of the modern world, Cristo Redentor.
I have put together 10 things to keep in mind that make your Rio experience more memorable. If you are in Rio for Carnival or New Year's Eve or just to chill, follow these 10 tips to enjoy Rio to the fullest. These tips are not hard and fast rules, so follow whichever you like. So, here are the 10 things NOT to do in Rio de Janeiro.
***
01. Using a beach towel at the beach
Well, you can still use a beach towel if you want to. But the best way to enjoy Rio beaches is by renting an umbrella and a couple of beach chairs. There are plenty of shops that rent the umbrellas/chairs all along the beaches. The price can vary a little bit, but it's usually R$10 for an umbrella and R$5 for a chair for an entire day.
If you like to lay down to get some sun (yes, I am talking about you ladies!), use a sarong. Sarongs are called "Cangas" in Brazil. Cangas are sold pretty much everywhere and even on the beach.
02. Wearing more at the beach
In Rio, less is more. The less you wear, the more you blend in. The best way to blend in with locals is to rock a Sunga for men and a Brazilian-style bikini for women. A Sunga is slightly larger than a speedo and a little smaller than a boxer brief. And ladies, I don't think I need to explain what a Brazilian style bikini is.
03. Bringing stuff to the beach
Leave everything behind at your hotel/hostel. Yes, including your cameras, bags and books. Rio beaches are the best to just sit down, chill and appreciate the beauty around you. Just bring a little bit of cash to buy drinks and food. There are tons of people walking around selling beer, caipirinhas, snacks and food. Some even have coal grills, they make you some freshly grilled food right where you are.
There is another reason to not bring stuff to the beach. Your stuff might get stolen. Theft is very common on Rio beaches. People trick you and grab your attention and meanwhile, someone steals your stuff. Here is a video if you need proof. So leave everything behind at your hotel/hostel.
04. Going to the beach on weekends, especially Sundays
Most locals work during the week. So they all flock to the beaches on Sundays. Beaches get really crowded on Sundays. Also, Rio is very hot in the summer and most locals do not have air conditions at home. They go to the beach to cool themselves down. If you don't like crowds, avoid going to the beach on Sundays. Instead, go check out Santa Teresa. Santa Teresa is happening on the weekends.
05. Not partying in Lapa on a Saturday night
Everyone heads to Lapa on a Saturday night. That's where the party is. Believe me, if you are not going to Lapa on a Saturday night, you are missing out. Bars and clubs get packed and crowds flow into the streets. It's like a huge street party.
By the way, drinking outdoors is ok in Brazil. People sell beer in the streets. You can just stand in the street and drink if you do not want to pay the cover at the bars. Check out the Rio Scenarium club.
06. Taking metro during rush hour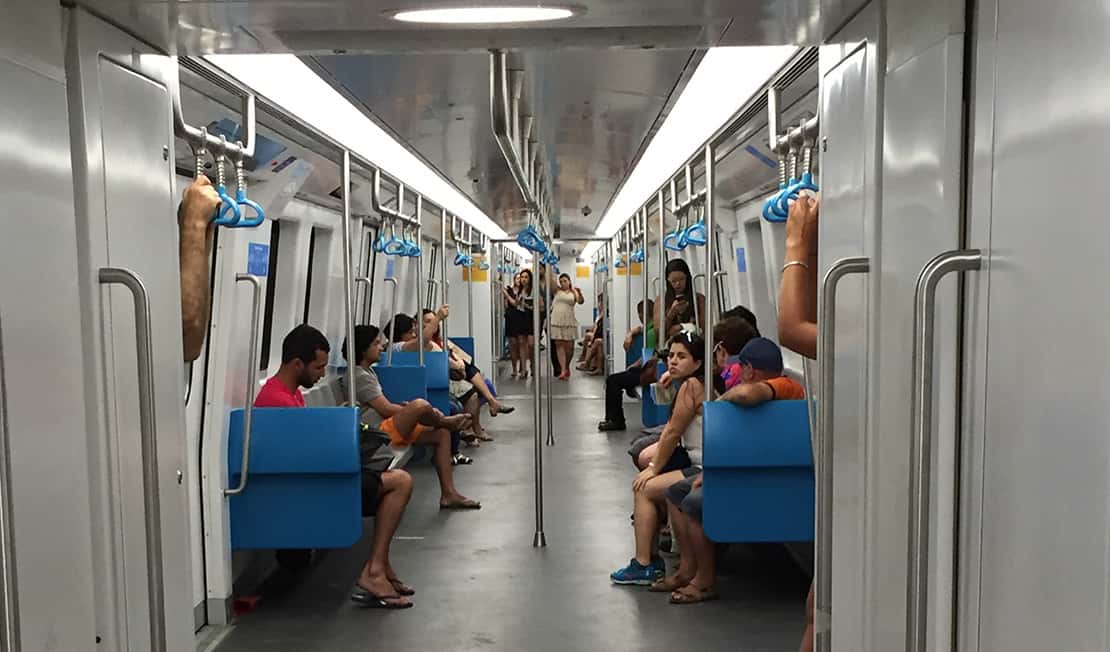 Everyone is taking the metro towards the beach in the morning. And, back to the city in the evening. The most popular activity in Rio during the day is to go to the beach. Everyone staying far away from the beaches is all heading to the beaches in the morning. It's not just beachgoers, people working in the restaurants and businesses close to the beach are also heading to the beach in the morning. The Metro towards the beaches gets crowded in the morning. Time yourself to avoid crowds.
07. Thinking Rio is all about beaches and parties
Yes, undoubtedly Rio has the best beaches in the world. And yes, the crazy parties and the Carnival. But within an hour or two from Rio, there are some really cool places to checkout. Petrópolis, Ilha Grande, Búzios, etc. are some of the places.
If you have time, take a favela tour. Or visit Niterói. Neterói has some great beaches and the best views of Rio.
08. Kissing on just one cheek
If you are familiar with the Latin style of greeting, its usually a kiss on the right cheek. Brazilians and Cariocas (Rio locals) in particular kiss on both cheeks. Men greet men with a firm handshake. Both men and women greet women by kissing on both cheeks, starting with the right cheek.
09. Eating at the restaurants by the beach
Beach side restaurants offer great views and nice breeze. But they are expensive and the food is not so great. They are great for a dinner or two but not for every meal. Venture out a couple blocks inside and you will find a ton of great restaurants. They have great food and inexpensive.
10. Eating pizza with your hands
Brazilians eat their pizza with a fork and knife. Digging into your pizza with your bare hands is a no-no. Well, you can if you want to. But it would be appropriate to try to eat like the locals do.
***
Overall
Rio is undeniably one of the beautiful cities in the world. Enjoy the beaches and the parties, but also keep in mind the above 10 tips. These will make your Rio experience much better. Happy travels!!
---
WRITTEN BY THIRUMAL MOTATI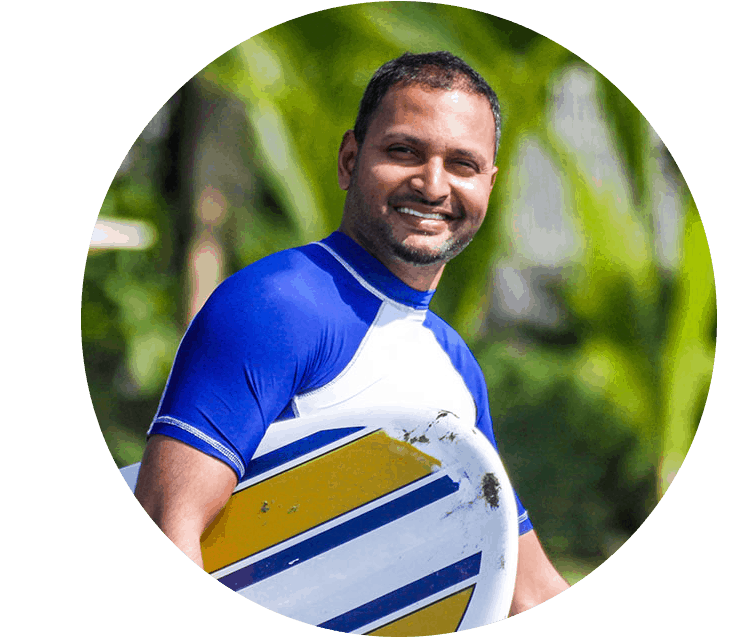 Thirumal Motati is a world traveler and digital nomad from India. He is on a mission to travel to every country in the world on his Indian passport. He believes that his weak passport cannot stop him from traveling the world. Through this blog, he inspires many to take up the life of travel despite their weak passports. His guidance has helped many secure their visas and fulfill their travel dreams.