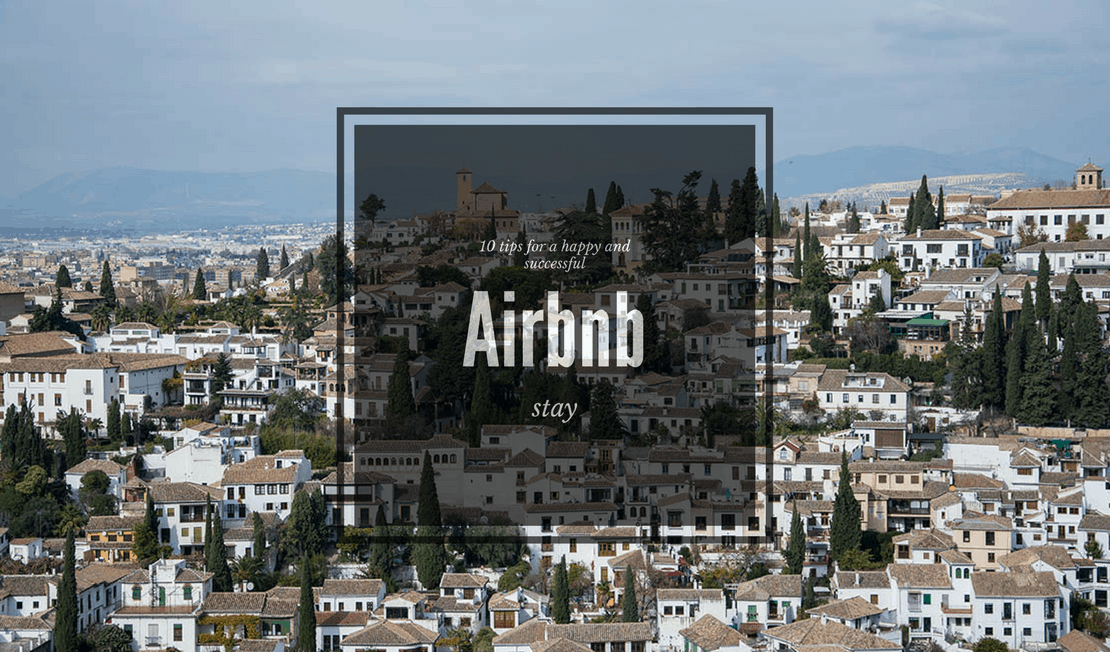 I have been using Airbnb for almost 3 years now. Over these 3 years, I have learned the tips and tricks on how to select a perfect Airbnb listing that works best for my needs. I have had trouble at the beginning due to lack of reviews. I have also had a few last minute host cancelations. I have had both good and bad experiences with Airbnb. But, over the time I have learned how to make my stay happy and satisfying. From my personal experience, here are my 10 tips for a happy and successful Airbnb stay.
1. Always book a place that has positive reviews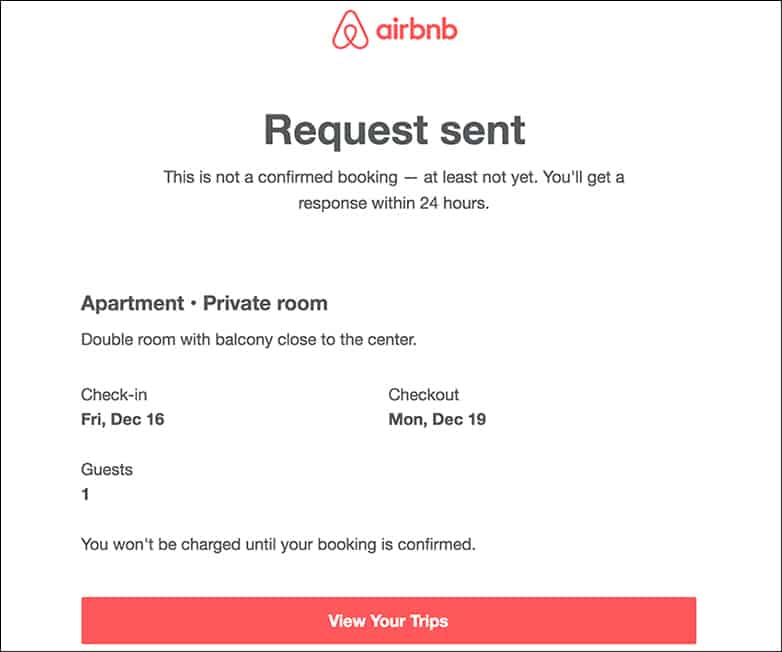 Make sure the property has plenty of reviews. Read all the reviews or at least the most recent 10. Positive reviews mean the listing is good. You can find additional information between the lines in the reviews, such as location accuracy, noise issues and wifi issues if any.
If you see a review that says "The host canceled this reservation x days before arrival. This is an automated posting", that's a red flag. The host has canceled a reservation in the past for whatever reason. If a listing has more than one such cancelation in the past, it is best to avoid it. There can be several reasons for such cancellations. One of them could be that the listing is up simultaneously on many websites and the host doesn't manage the calendar well.
Do not book a place if there are no reviews. Even if the place looks nice in the pictures. Reviews tell a lot about the place. How good the place is, how clean the bathroom is, how comfortable the bed is, etc.
Sometimes hosts rent their own bedrooms in high demand destinations like Paris. They sleep in the living room while their bedrooms are occupied. Nothing wrong with that, but that kind of arrangement may not be comfortable for some guests. Things like these will not be mentioned within the listing. But reviews will point these out.
2. Always send a message first to check the availability

Before you book, always send a message to the host enquiring the availability of the place. It's better to ask all the questions upfront then repenting later. For example, things like access to the kitchen, laundry, etc. will not always be mentioned in the listing.
Make sure the place has all the amenities you need and then make a reservation. For me as a digital nomad, internet is very import and I always send a message asking about the availability of high speed internet connection.
Some hosts advertise their places on many websites and do not manage their calendars well. If the listing is marked as "Instant Book" and the place is not actually available, it would be a hassle to deal with the host and Airbnb after the booking. It's better to send a message first enquiring the availability even for "Instant Book" enabled listings.
3. Book in advance as the booking takes 24 hours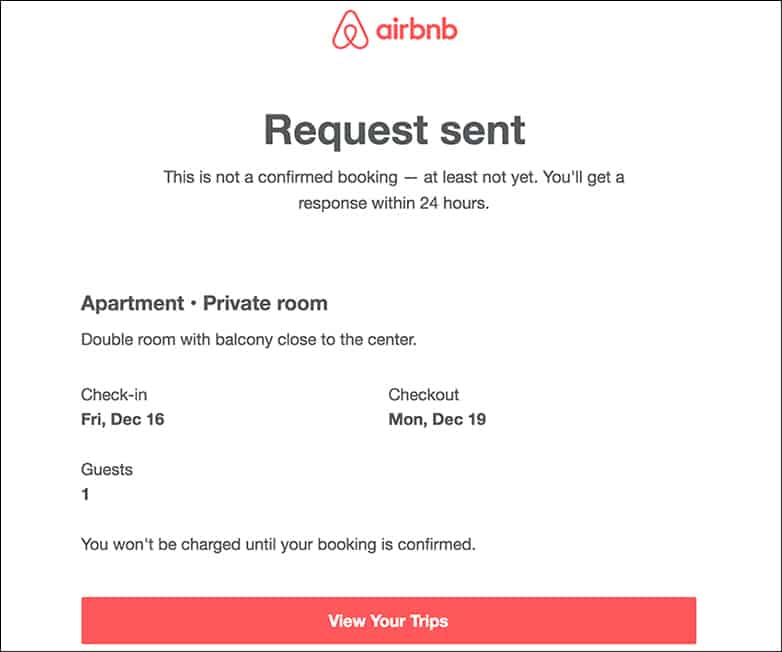 Start your research and make your reservations as early as possible. Sometimes hosts can be busy and might take about a day (24 hours) to approve/deny a request. If they deny, you almost lost a day in your search and have to start over.
4. Check the calendar if it had been updated recently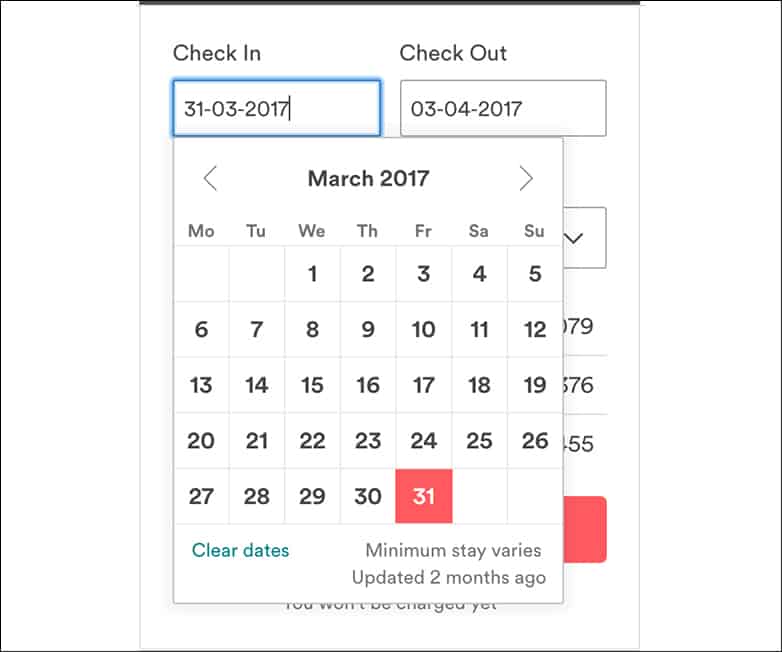 If the calendar has not been updated in a few months then it might be an inactive listing. If you send a booking request to such a listing, it sits there for a day and expires after 24 hours. You will again lose a day in your search.
It's best to avoid such listings. But, if the listing has good reviews, then send a message first to see if the host responds.
5. Communicate your check-in/check-out times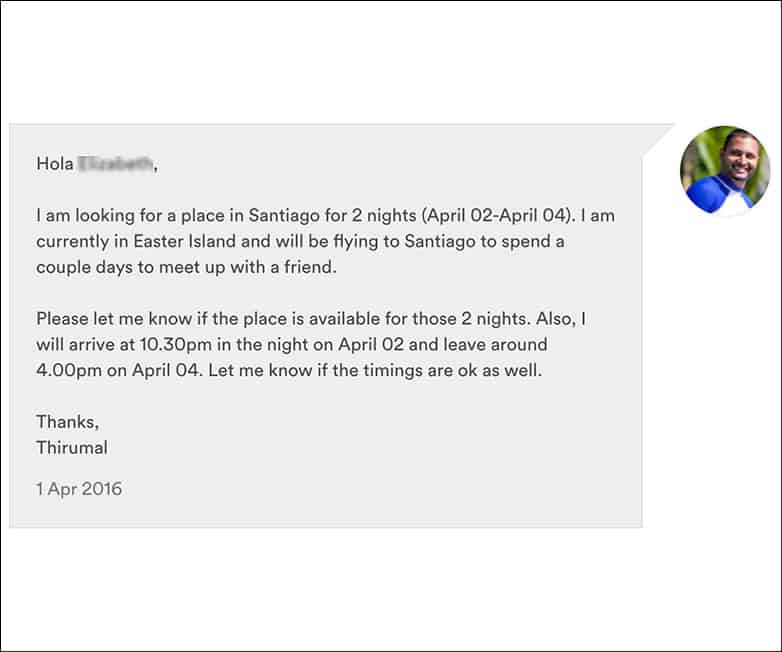 Communicate your check-in/check-out times with your host a few days before your arrival. Your host will know when to keep the room ready for you when you arrive. If there is a guest already, your host will let you know that. So, you can leave your bags or wait it out at the airport.
I have had times where I arrived off hours, late in the nights or early mornings. Also, had times where I checkout late in the night. So, communicating ahead with your host makes this process much easier.
6. If your host offers you breakfast or dinner or drinks, do not say no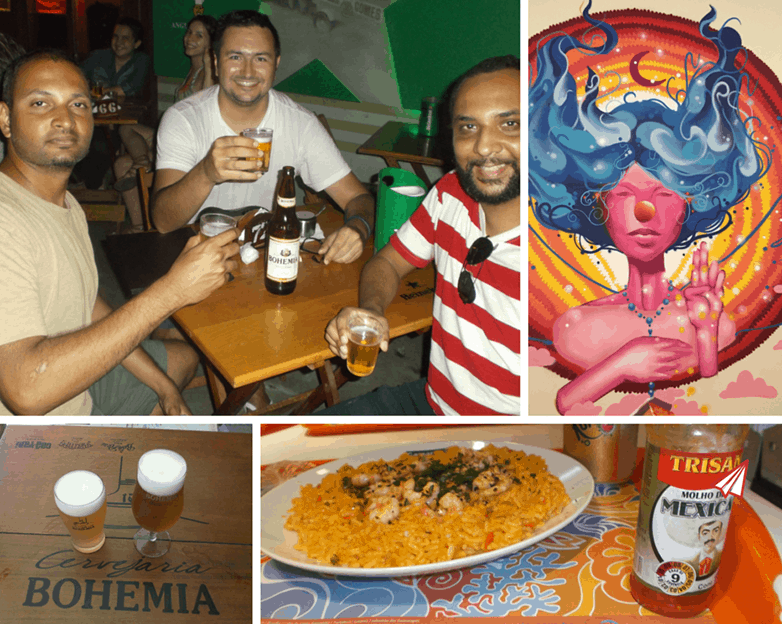 If your host offers to cook breakfast or a dinner, do not say no. This is the best way to experience home cooked local cuisine. Dinners are great for conversations to practice language or know more about the cuisine and culture. Same thing goes if your host invites you to join their friends for drinks or dinner.
7. Make sure the host also lives in the same place
Since many are using Airbnb, it has become more of a business now. Agents are listing individual rooms in furnished apartments on Airbnb. Even hotels and hostels are up on Airbnb these days. If you book such a place, you would probably miss on the local feel, local food and language. There may be a chance that you would be sharing the flat with other travelers. Safety can be another issue as you will be sharing the flat with other strangers who may or may not have reviews. These strangers may not respect your privacy or may not leave the bathroom or kitchen clean.
8. Make sure the host is local
If your host is not a local to that country, they probably can't provide you with the local experience that you are looking for. Nothing wrong with that, but you might loose on the local experience. Ask your host upfront enquiring if they are local and have the local knowledge to help you explore the city.
9. Leave a small gift for your host
Take a small gift for your host from your home country. Be it a chocolate or a post card or a thank you note. Some hosts have never traveled in their lives or simply cannot afford to travel. They will definitely cherish your gift. If you have become friends with your host during your stay, add them on your Facebook or WhatsApp. This way you can keep in touch with them.
10. Leave a honest review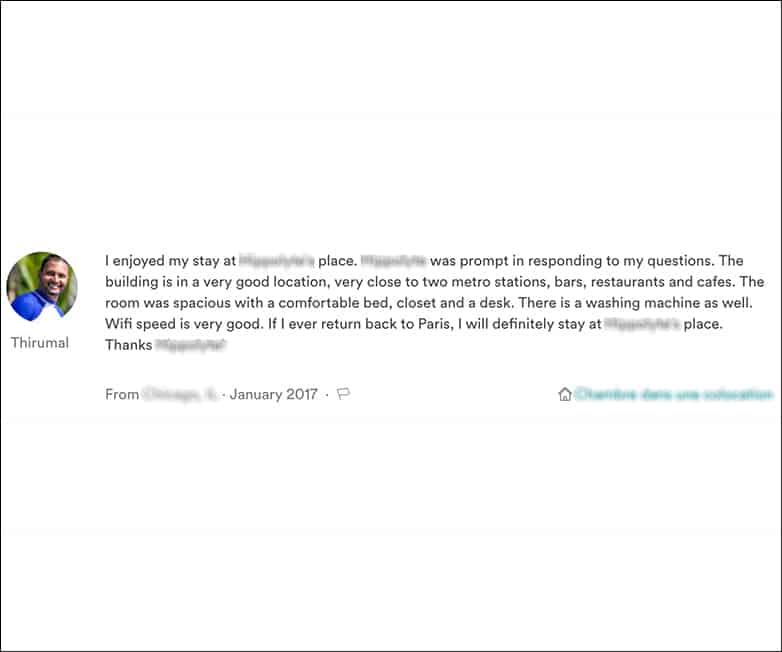 Make sure to leave a review with in 14 days of your stay. This way you can make sure your host leaves a review as well. Reviews are important for both hosts and guests. When you leave a review, instead of just saying that the place was nice, mention a few things about the host, the location, the building, the room, safety and the internet situation. Your review might help another guest later. Leave any private feedback for the host for improvements. Reviews add value to the host and the listing, and also helps guests pick the best place for them.
Overall

With a little bit of research, you can find a perfect Airbnb that works best for your needs. Just follow these 10 tips, you can get a best place, great local experience and a wonderful host. Happy travels!